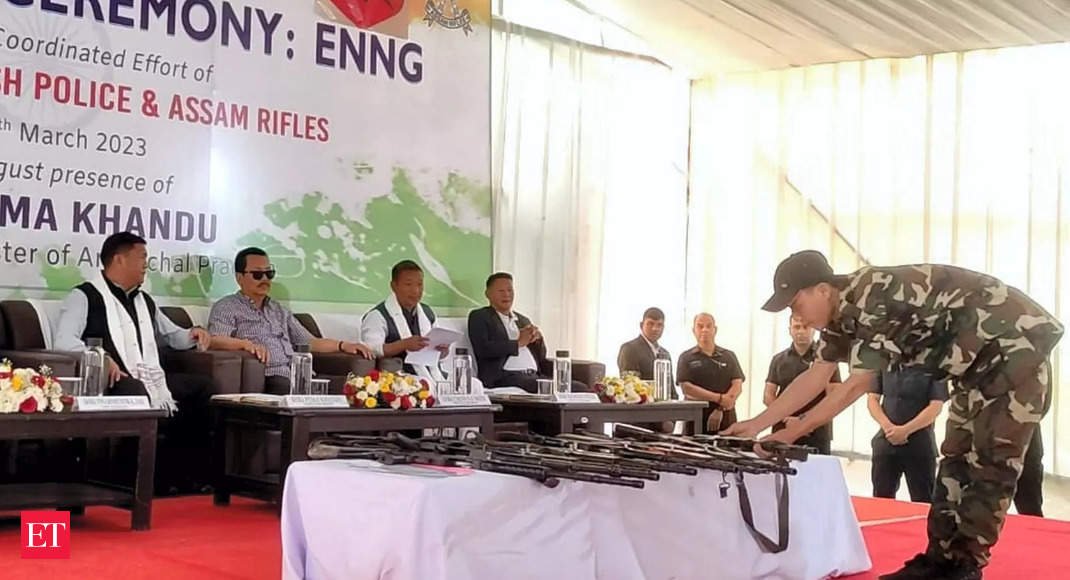 15 active cadres of ENNG surrender in Arunachal Pradesh
ravik, 2 weeks ago
0
1 min

read
5
Mass surrender of fifteen active cadres of ENNG including their party president along with arms and warlike stores took place at Itanagar, Arunachal Pradesh.
Formal surrender was taken by Pema Khandu, Chief Minister Arunachal Pradesh in presence of Major General Vikas Lakhera, SM, Inspector General Assam Rifles(North).
Security forces stated that surrender of these cadres will motivate other cadres of the region to join the mainstream. The cadres laid down their arms on constant Persuasion by Assam Rifles to lead a dignified life and shun violence. Surrender of these active cadres epitomizes the humane face of the Assam Rifles while working to maintain peace in the region. The surrender will bring the TCL region closer to normalcy and is a major setback to insurgency in Southern Arunachal Pradesh.
Surrendered cadres have been assured for all possible assistance by the government for their smooth and fast rehabilitation in the society.

Related posts