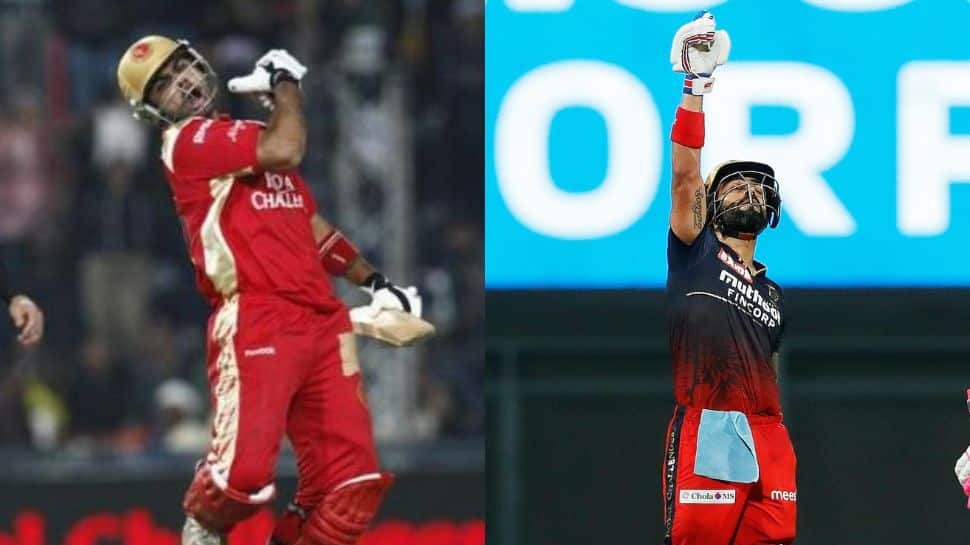 Virat Kohli, the Indian cricket superstar, is celebrating his 15th anniversary with Royal Challengers Bangalore (RCB) on March 11th. Kohli was signed by the Bengaluru-based team ahead of the first-ever Indian Premier League (IPL) in 2008, and he has been associated with the team ever since. He is the only player in the league's history to have played in all 15 editions for the same team.

Kohli, who had led India to victory in the U-19 World Cup earlier that year, was signed on Day 2 of the first-ever player auction under the Under-19 player draft system. Although he had a disappointing first season with the franchise, scoring only 165 runs in 13 matches, the team continued to support him, and he went on to deliver numerous match-winning performances in the following years.

On the occasion of Kohli's 15th anniversary with RCB, the team shared a heartfelt post on its official Twitter handle, commemorating his association with the team.  It shared Virat's two pictures—one from the 2008 edition and one from the latest photoshoot—and captioned them, "15 years of the King in RCB colours. #OnThisDay in 2008, we signed Virat on Day 2 of the #IPLAuction in the Under-19 player draft system. For everything you have done and continue to do for us, #ThankYouKing #PlayBold @imVkohli."
Over the course of his 15-year career with RCB, Kohli has played in 223 matches and scored 6,624 runs. He is the highest run-scorer in the history of the IPL, and as captain, he led the team to the IPL final in 2016, although they were unable to win the title.

Kohli stepped down from the role of RCB captain after the 2021 IPL season and now plays as an opening batsman. Despite his immense contributions to the team, he has yet to win an IPL title, and RCB fans are hoping that this year will be their year to claim the championship. Overall, Kohli's long-standing association with RCB has been a remarkable journey that has seen him grow into one of the greatest batsmen of all time. As he continues to play for the team, fans will undoubtedly continue to cheer him on, hoping that he can lead them to IPL glory in the near future.
Related posts