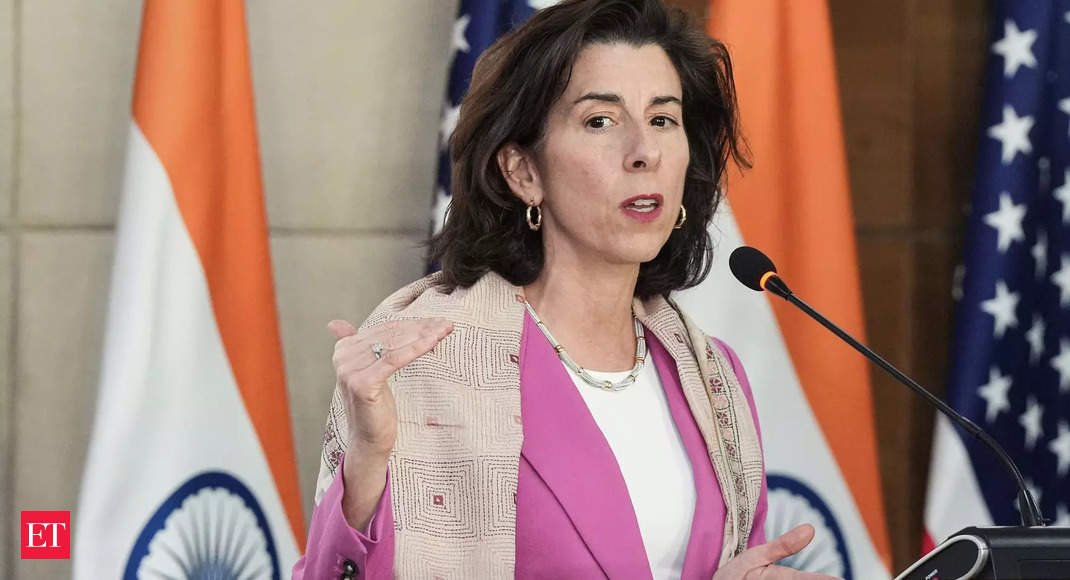 US commerce secretary to visit China from August 27 to 30
ravik1910, 1 month ago
0
1 min

read
15
US commerce secretary Gina Raimondo will visit China from August 27 to 30, Beijing and Washington said Tuesday.
"Secretary Raimondo looks forward to constructive discussions on issues relating to the US-China commercial relationship, challenges faced by US businesses, and areas for potential cooperation," the US Department of Commerce said in a statement.
She will travel to both Beijing and Shanghai, Washington said, while Beijing also confirmed the visit, adding that Raimondo has been invited by her Chinese counterpart Wang Wentao.
Her visit will build on an agreement between Presidents Xi Jinping and Joe Biden in Bali last year "to deepen communication between the US and the PRC on a range of issues," Washington said.
Raimondo's visit follows a slew of high-level US official trips to China as Washington seeks to ease tensions with Beijing.
RECOMMENDEDSTORIES FOR YOU
US Treasury Secretary Janet Yellen visited last month, stressing the need for healthy economic competition and improved communication, and urged cooperation on the grave threat posed by climate change.
And in June, US Secretary of State Antony Blinken travelled to Beijing, where he met Xi and said progress had been made on a number of key sources of contention.
But neither visit led to major breakthroughs between the two powers, which are at loggerheads over everything from trade to human rights and Taiwan.
Related posts