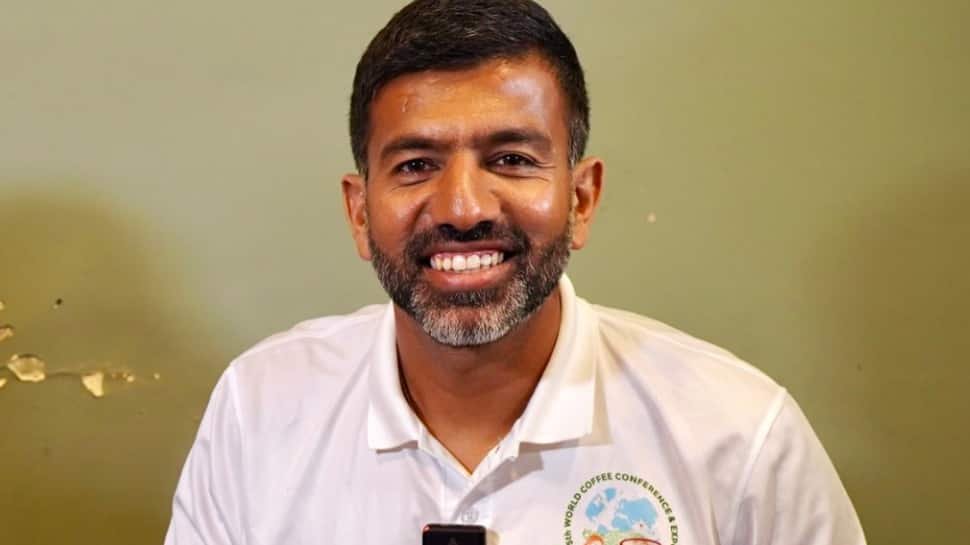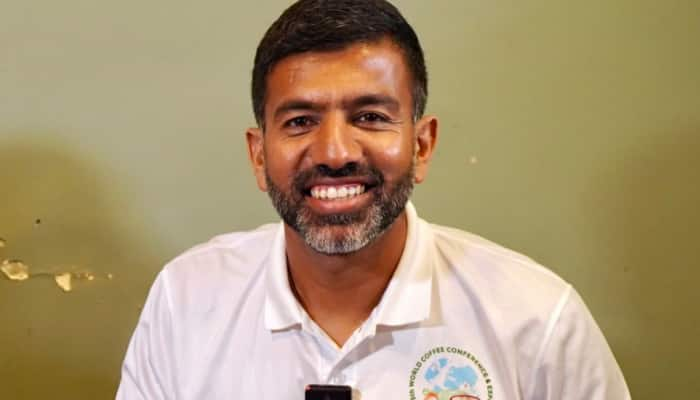 Rohan Bopanna. (Source: Twitter)
India captain Rohit Rajpal, on Thursday, announced the India squad that will take on Morocco in the Davis Cup World Group II tie scheduled to be held at the Vijayant Khand Mini Stadium in Gomti Nagar, Lucknow on Saturday and Sunday. Revealing the Indian squad, Rajpal declared Rohan Bopanna, Sumit Nagal, Yuki Bhambri, Sasikumar Mukund and Digvijay Pratap Singh as the five-member side that will take part in the tie.
Considering that the conditions were extremely humid, Rajpal also announced that the match timings have been changed for the convenience of the players and fans. "Last three days we have practiced here, the conditions have been extremely humid. While we stood here, we were drenched from top to bottom; imagine the plight of the player. This is the reason that the matches have been rescheduled from 12noon to 2pm on Saturday and from 11am to 1pm on Sunday," commented Rajpal, who is also Executive Committee Member of the Indian Olympic Association.
"There was a request from Morrocco and after discussions with the referees we decided to postpone the match timings. It was done to produce a better quality of tennis. We are also prepared to play under light if required."
Thank you _ https://t.co/d4tkb4wH2o— Rohan Bopanna (@rohanbopanna) September 13, 2023
The draw ceremony will be conducted by the Honourable Uttar Pradesh Chief Minister Shri Yogi Adityanath at his official residence on Friday.
Rajpal also recalled that Davis Cup was returning to Uttar Pradesh after 23 years and it was time for the youngsters and fans to grab this opportunity. Considering this is Bopanna's last Davis Cup match, India captain urged the fans to be present on this occasion.
"The people of Uttar Pradesh will witness world class players. This is Rohan Bopanna's last Davis Cup so they'll get the opportunity to watch him in action. This is a good opportunity for juniors and aspiring players to become ball boys or volunteers. When we grew up, we also did similar things. They will be close to players to watch foot movement and technique," he added.
Meanwhile, Morocco coach Mehdi Tahiri also announced their squad, namely Elliot Benchetrit, Yassine Dlimi, Adam Moundir, Walid Ahouda and Younes Lalami Laaroussi.
"In Davis Cup you don't see the rankings. On paper, India are favourites and have better ranked players. But matches will be played on the courts, and we have to fight. We are going to do our best and fight for our country," he said.
The teams will be allowed to change the players one hour before the draw. Matches will be broadcast live on Doordarshan Sports.
Teams:
India: Sumit Nagal, Sasikumar Mukund, Digvijay Pratap Singh, Yuki Bhambri, Rohan Bopanna
Captain-Rohit Rajpal
Related posts