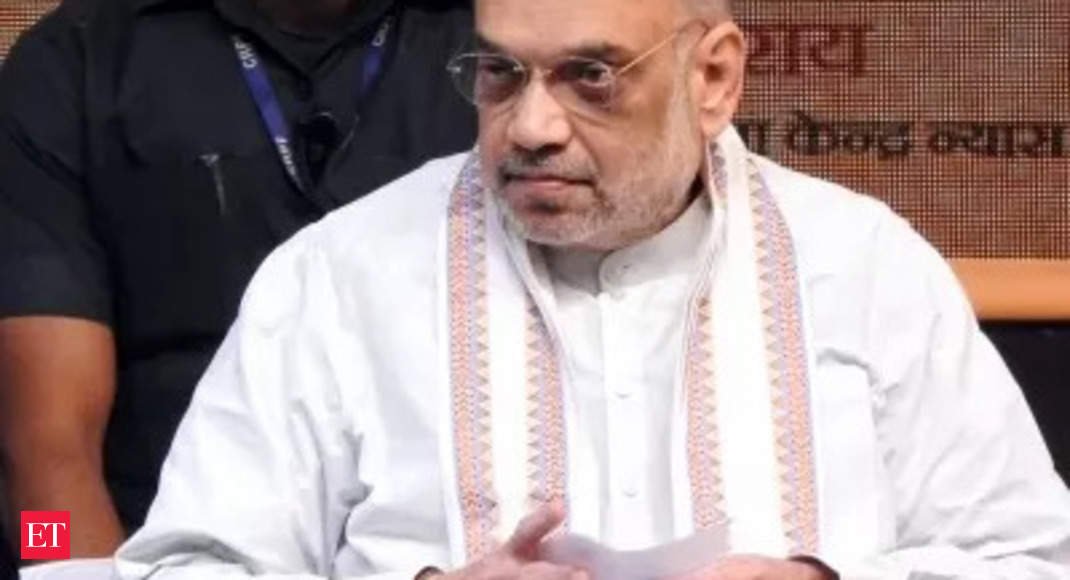 Amit shah calls, assures to appoint interlocutor for talks by March 27, says TMP chief
ravik, 2 months ago
0
2 min

read
6
Tipra Motha Party (TMP)chief Pradyot Bikram Manikya Deb Barman said that union home minister Amit shah called him up and assured to appoint an interlocutor for talks by March 27.
Tipra is demanding a separate state of Tipraland. Opposition CPI-M and the Congress, which together fought the February 16 Tripura Assembly polls, on Thursday fielded a joint candidate against the ruling BJP for the Assembly Speakers election. The opposition camp is eyeing support of TMP.
Deb Barman tweeted, "Woke up to an early morning call from the hon home minister @AmitShah to enquire about my health . He also categorically assured me that by the 27th of this month an interlocutor will be announced for our talks regarding the constitutional solution for our indigenous people of Tripura . I hope the home minister will understand the sentiments of the tiprasa and honour the commitment he has given to me."
After a two-hour long meeting with Union Home Minister Amit Shah recently, Deb Barman said that the Union government would soon appoint an interlocutor to study and resolve the demands of the TMP within three months.
He told the media that Shah has assured that like in the case of Nagaland, an interlocutor would be appointed to look after and resolve the demands of TMP within three months or a specific time frame.
"If we find satisfactory constitutional solutions to our demands, we would sign an accord with the Central government. Unless and until our demands are resolved, we will not join the BJP-led government in Tripura,"Deb Barman said.
The first three-day session of the newly-constituted Tripura Assembly will begin on Friday with the election of a new Speaker.
CPI-M has 11 members and Congress has three. Opposition has fielded Congress leader Gopal Roy against BJP's Biswa Bandhu Sen. Sen was Deputy Speaker in the earlier BJP led government. Roy and Sen filed their nomination papers on Thursday.
TMP has 13 seats while BJP has won 32 seats its ally Indigenous People's Front of Tripura (IPFT) got one seat.
Deb Barman said that his party's stand would be finalised after his meeting with the party's 13 MLAs.
Tripura Congress President and MLA Birajit Sinha had earlier said that the TMP would support Gopal Roy for the Speaker's post.
BJP in the run up polls has ruled out the creation of a separate state.
Related posts