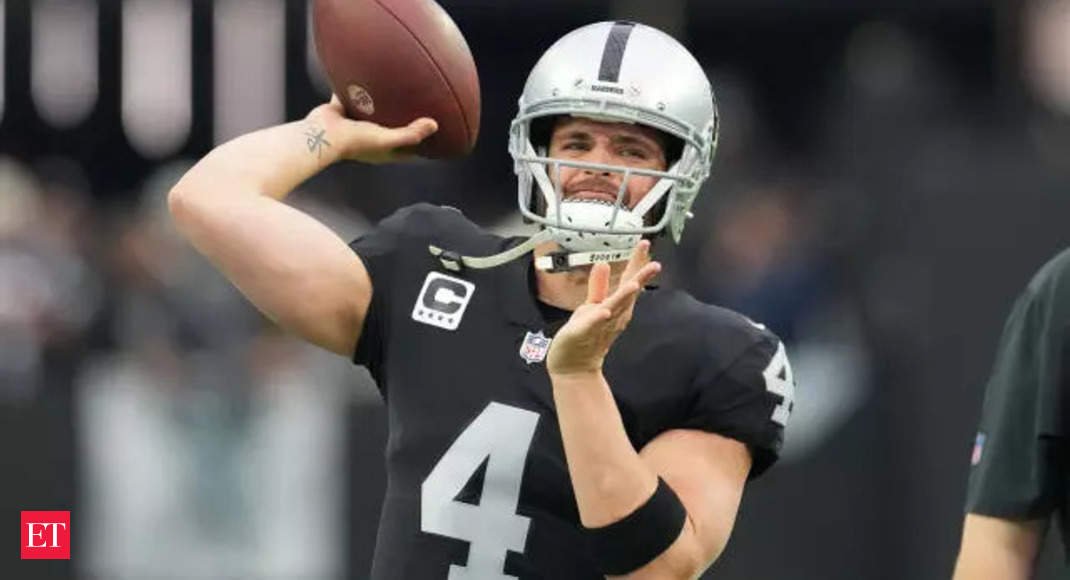 Derek Carr joins New Orleans Saints as New York Jets lose their quarterback option in free agency
ravik, 2 weeks ago
0
3 min

read
6
Synopsis
After Zach Wilson's difficulties in 2022, New York Jets visited with Derek Carr in New Jersey and again last week at the NFL Scouting Combine in Indianapolis. They are looking for a seasoned quarterback.
Derek Carr and New Orleans Saints have signed a contract in NFL free agency. According to NFL Network, he will receive a four-year, $150 million contract with a $100 million guarantee, as per reports.
The New York Jets' next-best option once Carr is gone appears to be Aaron Rodgers, who has not yet made up his mind about whether or not he wants to continue playing and, if so, whether he wants to stay with the Packers.
Who dat ⚜️ pic.twitter.com/DIY8gBGuGu

— Derek Carr (@derekcarrqb) March 6, 2023
After six seasons with the 49ers, Jimmy Garoppolo may be another option for the Jets in the next NFL free agency.
Carr, 31, spent nine seasons and four Pro Bowls with the Las Vegas Raiders, who selected him with the 36th overall pick in the 2014 NFL Draft.
When head coach Josh McDaniels benched him for the final two games of the 2022 season in favor of Jarrett Stidham, his tenure with the Raiders came to an unceremonious conclusion.
As it became evident in January that two sides would split, Carr posted on Instagram, "I once said that if I'm not a Raider, I'd rather be at home and I meant it, but I never envisioned it ending this way. The desire to win the championship still burns brightly inside of me. A fire that only God can put out. Therefore I'm looking forward to moving to a new place and joining a new team that will use all of my skills regardless of the situation. I've always wanted to win a championship, and I'll keep working for it."
Top 7 Female Football Players In 2023
Top 7 Female Football Players In 2023
Carr tied his career-high from the previous year with 3,522 passing yards, 24 touchdowns, and 14 interceptions as he concluded the year.
The Saints are hoping that Carr will be the quarterback replacement for Drew Brees that Jameis Winston and Andy Dalton weren't.
FAQs:
Does Derek Carr belong to the Saints?
The quarterback Derek Carr signs a four-year contract with the New Orleans Saints.
How much was Derek Carr paid by the Saints?
$37.5 million annually
Disclaimer Statement: This content is authored by a 3rd party. The views expressed here are that of the respective authors/ entities and do not represent the views of Economic Times (ET). ET does not guarantee, vouch for or endorse any of its contents nor is responsible for them in any manner whatsoever. Please take all steps necessary to ascertain that any information and content provided is correct, updated, and verified. ET hereby disclaims any and all warranties, express or implied, relating to the report and any content therein.
…moreless
Related posts