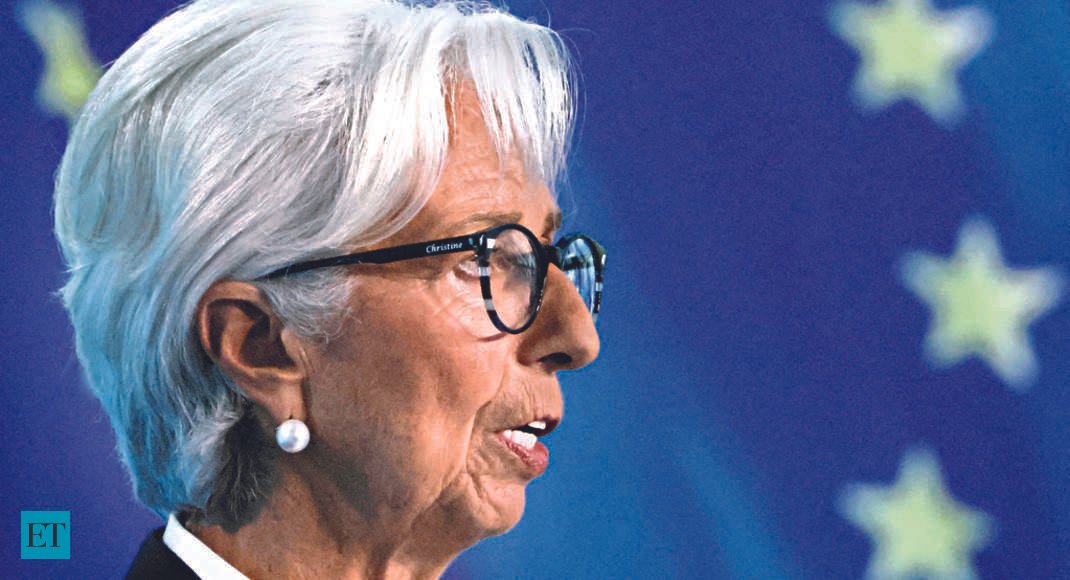 ECB president Christine Lagarde says 0.5% rate hike very likely
ravik, 2 weeks ago
0
2 min

read
5
European Central Bank is set to raise borrowing costs by another half point at its March decision, according to president Christine Lagarde.
"It is very likely that we will raise interest rates by 50 basis points," Lagarde told El Correo when asked what would happen later this month. "This was a decision that was indicated at our last monetary policy meeting and all the numbers we have been seeing in recent days are confirming that this interest rate hike is very, very likely."
A move of that size would take the ECB's rate increases since July to 350 basis points. What happens beyond March 16, is less certain.
With inflation still more than four times the central bank's 2% target, and the underlying rate at a record, some officials have suggested another half-point hike could be required in May and investors are betting on a 4% rate peak compared with a current deposit rate of 2.5%.
"I cannot tell you how high rates will go," Lagarde said in the interview published on the ECB's website. "I know that they will be higher than they are now and we still have more work to do because we cannot declare victory. We are making progress, but we still have work to do."
"I am confident that headline inflation will go down in 2023, while core inflation will be stickier in the near term," she said. "And I expect somewhat better economic growth compared with the stagnation in the last quarter of 2022."
Related posts