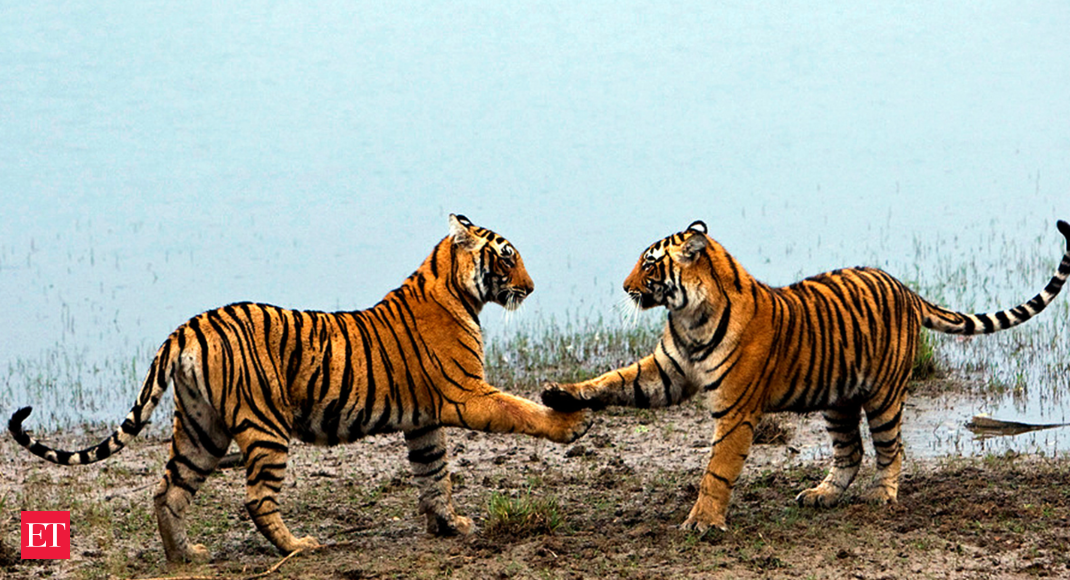 First Cheetahs, now tigers. This Madhya Pradesh national park gets new guests
ravik, 2 weeks ago
0
2 min

read
5
Madhav National Park has got two new members, a 4 year old male from Satpura Tiger Reserve and a three and half year old tigress from Bandhavgarh Tiger Reserve, as they were released in the forest on March 10.

iStock
2/6
Ministers release guests
Union minister Bhupender Yadav informed in a series of tweets that Chief Minister of Madhya Pradesh Shivraj Singh Chauhan and Union Minister of Civil Aviation Jyotiraditya Scindia released the two tigers into the specially created soft release enclosures in Madhav National Park.

PTI
Yadav further said that India is making phenomenal progress in wildlife conservation and promoting tourism related livelihood opportunities for local communities. "A plan to release another tigress did not work out as it could not be captured at Panna Tiger Reserve," officials said adding that translocation of the two big cats took place to mark the birth anniversary of former Union Minister Madhavrao Scindia, the father of Jyotiraditya Scindia.

iStock
4/6
Reintroducing big cats
Madhav National Park had sizeable tiger population in the past. Over the years, the national park had sporadic presence of tiger and the last reported tiger presence was in 2012. As part of the proposal to re-establish tiger population in Madhav National Park, the Madhya Pradesh Forest Department had prepared a plan for translocating 5 tigers (2 males and 3 females) from Bandhavgarh Tiger Reserve and Panna Tiger Reserves and from the surroundings of Bhopal.

iStock
For housing the tiger, 3 enclosures of 1.3 ha each have been constructed. Each of these enclosure are interconnected through gates and provision for water, shade and natural tree cover has been made. The newly introduced tigers will be monitored round the clock by the field staff. A full time veterinary doctor equipped with rescue vehicle, cages, immobilizing gun, drugs has been deployed at the national park for tiger monitoring.

ANI
6/6
Big cats to populate MP
The Kuno National Park recently became a new home for 20 cheetahs brought from Namibia and South Africa under the ambitious reintroduction project for the species. Plans are on to bring more of them to India, which once housed a large population of cheetahs.

iStock
Related posts