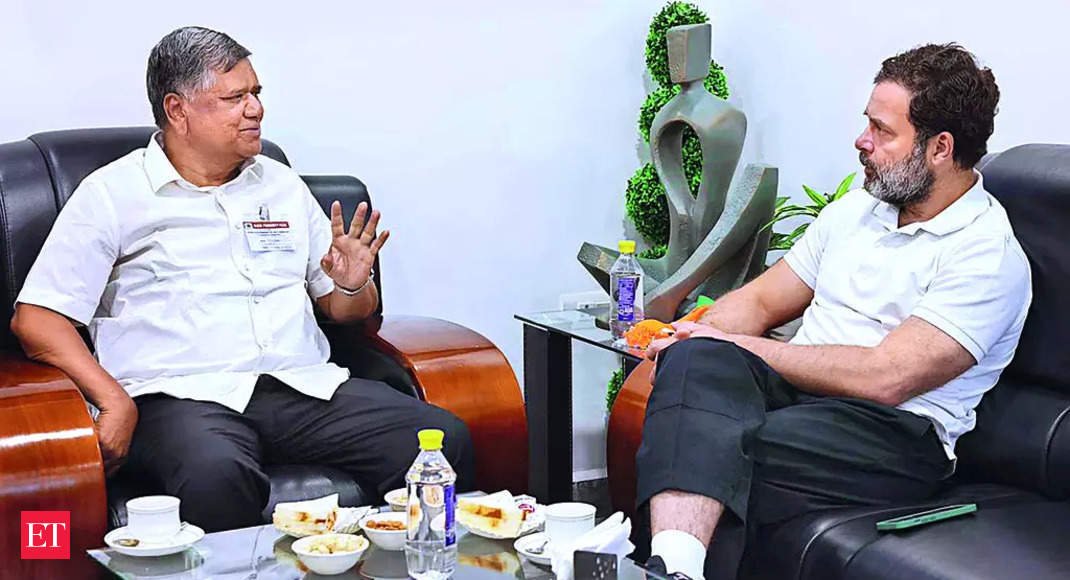 Karnataka polls: In northern seats, Rahul Gandhi goes all out to woo Lingayats
ravik, 4 weeks ago
0
1 min

read
4
Congress leader Rahul Gandhi kicked off the party's election campaign in North Karnataka region by participating in Basava Jayanti celebrations at Kudalasangama the place of birth of the 12th century social reformer.
Gandhi was welcomed by BJP's defector Jagdish Shettar, a major Lingayat leader. This was the Lingayat stalwart's first meeting with Rahul Gandhi after the former joined the Congress last week.
With assembly polls three weeks away in the state, the Congress is pulling all stops to woo the Lingayat faction over to their side.
Later in the day, the AICC leader took part in a road show in Vijayapura amidst a massive crowd shouting slogans of "Rahul, Rahul." He addressed the public, saying that the BJP leaders who speak about him refuse to follow his path. "He [Basavanna] had said to help the weaker elements of society. He never said help billionaires," he said.
The Congress' guarantees, he added, were a perfect example of Basavanna's teachings, like the Griha Laxmi scheme protecting women. "Basavanna's message was one of equality, mutual respect and the belief that everyone's voice must be heard," he said.
Gandhi will visit Belagavi and Hangal tomorrow, interacting with sugarcane farmers and young people to end his two-day visit of North Karnataka.
Related posts