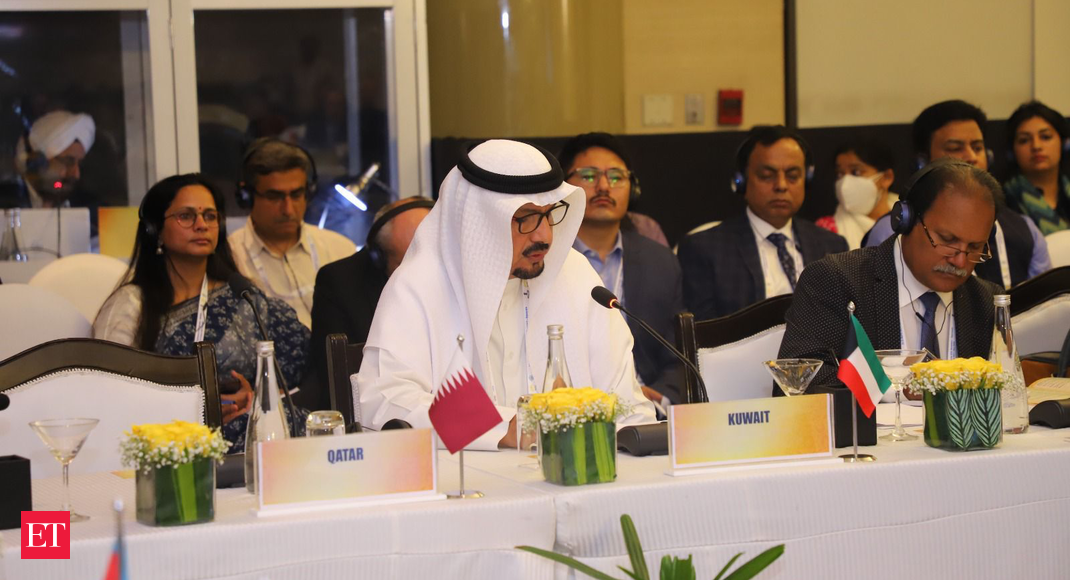 Kuwait pitches for strong anti-terror steps at SCO meet under India's Presidency
ravik, 2 months ago
0
2 min

read
6
Kuwait participated in an international conference of Shanghai Cooperation Organization, which was held on March 23-24 here under India's presidency as part of grouping's outreach to certain Gulf Cooperation Council states.
During his speech at a session titled "Reconnect for Stability: Ensuring Secure re-emergence of Eurasia", JasemIbrahem Al-Najem, the Ambassador of the State of Kuwait to India, said that the Shanghai Cooperation Organization (SCO) has made great contributions to achieve peace, stability, development and prosperity of the countries in the SCO region, as an important platform for regional cooperation in the Eurasian continent.
He stressed the need to work with all concerned parties to enhance the spirit of the Shanghai Cooperation Organization and maintain security and stability in the Eurasia region, by combating security threats, including fighting terrorism and its financing, drug trafficking, money laundering and transnational organized crime while emphasizing the expansion of security cooperation, building a balanced, effective and sustainable security structure in order to eliminate the threat of terrorism, separatism and extremism.
He also pointed out that the induction of some countries of the Gulf Cooperation Council as dialogue partners in the Shanghai Cooperation Organization signifies the growing importance of the Shanghai Cooperation Organization, which will lead to play a greater role in developing cooperation among Asian countries.
Al-Najemhighlighted Kuwait's role in combating terrorist groups, especially withthe Global Coalition to defeat extremist organizations and through its participation in numerous meetings at the ministerial level, adding that it supports continuous efforts with international and regional groups to help the Afghan people achieve their aspirations and basic needs.
Shanghai Cooperation Organization is the largest regional organization in the world in terms of area and population, aiming to build a multi-centric world order.
Related posts