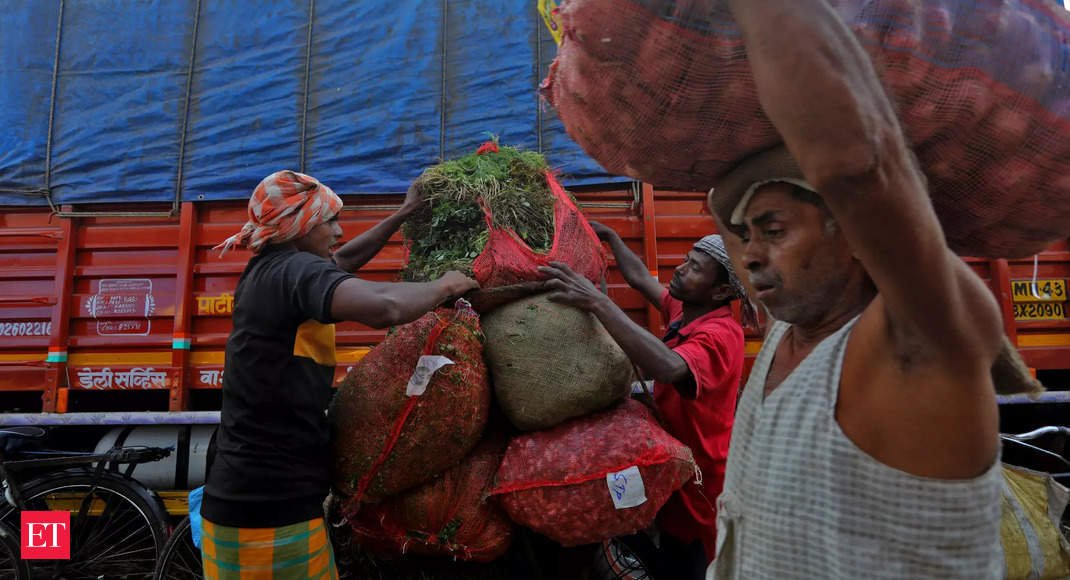 Labour Day: India's bid to ape China is caught up in archaic laws
ravik, 1 month ago
0
4 min

read
1
India has most likely pipped China as the most populous country on Earth, amid cries of wasted demographic dividend and the potential to emerge as a manufacturing behemoth.
In the base case scenario, if replicating China's success story is one of the bars, India needs to pay heed to companies seeking uniformity and modernisation of labour laws.
India's labour codes have long been criticised for favouring job security, rather than job creation, a remnant of socialist-era policymaking.
Prohibition of contract workers, strict laws pertaining to employees' termination, and unionising are some examples.
"India's current labour laws are strewn with redundancy, and overlap, creating a high compliance burden. Although many states have already issued rules and draft notifications are available, the government has yet to implement the new labour codes," said Rishi Agrawal, CEO and Co-founder of Teamlease Regtech.
« Back to recommendation stories
I don't want to see these stories because
SUBMIT
Among India's 63 million enterprises, only 1 million are formal enterprises, covering their workforce under labour laws. 62 million enterprises are small and informal and more than 90% of India's labour force works in them. As a result, less than 10% of India's workforce benefits from the labour laws.
Agrawal says that under India's current labour compliance framework, employers face a host of challenges like several different permutations of minimum wages, and numerous registrations/licenses/exemptions under different acts.
There is vast scope for physical interaction between the employer and the government inspectors. "The prospect of indictment compels companies to negotiate with inspectors, as bribes are a price worth paying to avoid disruption of production schedules or loss of staff time, which would result from additional visits," he says.
"The legal objective of penalising corporations or business owners should be deterrence, not retribution," Agrawal adds.
Policy paralysis
In their bid to pose as a credible alternative to foreign companies adopting a China Plus One strategy, Indian authorities have shown a willingness to tweak archaic laws.
As per law, any policies and regulations regarding labour in India must be agreed upon by both the Centre and the states. In 2019 and 2020, 29 central labour laws were amalgamated, rationalised, and simplified into four labour codes.
The four labour codes on social security, industrial relations, wages, and Occupational Safety Health & Working Conditions (OSH) have already been cleared by Parliament. However, they can be implemented only when the Centre and states notify the respective rules since labour is a concurrent subject.
However, the Centre and states are seen as being apprehensive about passing a major reform such as this with elections coming up thick and fast. Experts told ET that with multiple state elections in 2023, followed by the General Elections in 2024, the labour reforms may not even see "the light of the day".
Cupertino-based Apple Inc's assertion of its India plans as it seeks to move away from China is being seen by many as a stamp of approval by a mammoth player trusting India and its system, which has often been termed lethargic.
Financial Times reported Apple and its supplier Foxconn lobbied for labour reforms in Karnataka, paving the way for 12-hour shifts, as well as night-time work for women, similar to company practices in China.
News agency Bloomberg reported that the tech company is seeking changes in labour laws, and Gujarat, Uttar Pradesh and Andhra Pradesh are likely to follow suit.
It further reported that Tamil Nadu is set to make certain changes that are likely to replicate laws similar to those in China. Chief Minister MK Stalin on May 1 announced that the Factories (Amendment) Act 2023, which allowed flexible working hours for industries up to 12 a day, from 8 hours, has been withdrawn in the interest of workers.
Stalin said the controversial Act has been rolled back following apprehensions expressed by several trade unions.
The window to tap into the promise that the 1.428 billion people may be shorter than most would expect, as India's population could start declining in 2047 and fall to 1 billion people by 2100, according to UN estimates.
Prime Minister Narendra Modi called for transforming India into a developed economy by 2047 when India completes 100 years of Independence.
Willingness to go through with reformed labour codes, devoid of apprehensions of a repeat of the farm laws, might be the stepping stone to truly heralding the 'Amritkaal' for India.
Related posts