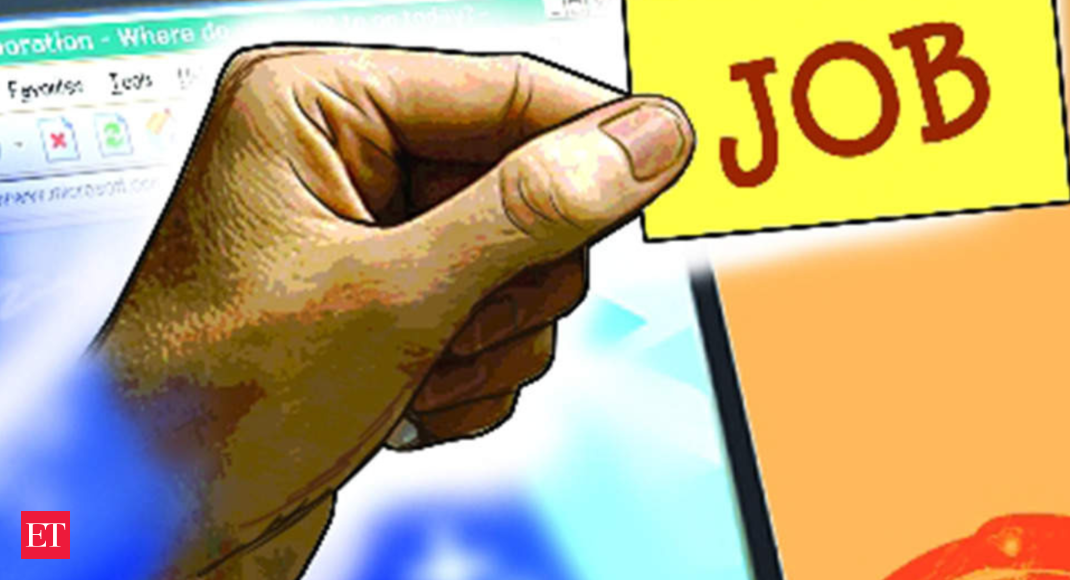 NCERT Recruitment 2023: Vacancies, exam date, fee, and how to apply
ravik, 1 month ago
0
3 min

read
2
Synopsis
The National Council for Education Research and Training (NCERT) has invited online applications for 347 non-academic posts at various institutes. The application period will run between April 29 and May 19, 2023. The exams for the posts have not been scheduled yet, but will be communicated through the NCERT website. The application fee is ₹1,500 for levels 10-12, ₹1,200 for levels 6-7, and ₹1,000 for levels 2-5. Schedules Caste, Scheduled Tribe, people with disabilities, and ex-servicemen are exempt from the application fee. Offline applications will not be accepted.
The National Council for Education Research and Training (NCERT) has issued an advertisement for the recruitment of 347 non-academic posts.
"NCERT is hereby inviting online applications for filling up of various Non-Academic positions as specified below under Direct Recruitment through Open Competitive Examination, Skill Tests and Interview as applicable, for its Headquarter National Institute of Education and Central Institute of Educational Technology at New Delhi, Pandit Sunderlal Sharma Central Institute of Vocational Education at Bhopal, the Regional Institutes of Education at Ajmer, Bhopal, Bhubaneswar, Mysuru, Shillong and the Regional Production and Distribution Centers at Ahmedabad, Bangaluru, Guwahati and Kolkata," NCERT said in the advertisement.
Exam Date
As per the advertisement, candidates can apply for the various posts online from 9 a.m. on April 29 to May 19, 2023, 11.59 p.m.
The dates of the written examination and interview have not been announced yet, which will be later notified through the NCERT's website.
Exam fee
For level 10–12 posts, the application fee is Rs 1,500 per post; for level 6-7, the fee is Rs 1,200; and for level 2–5, it's Rs 1,000.
SC, ST, PwBD, and ex-servicemen are exempt from paying the fee.
How to apply and important points
Go to the NCERT website www.ncert.nic.in link Announcements>Vacancies>Non Academic and tab (Samarth portal https://ncertnt.samarth.edu.in ) for applying the on-line application.
Fields marked with a star (*) are mandatory and essential to be filled in by the applicant.
Once the "Final Submit" button is clicked after verifying the entered data, a Unique Registration Number (URN) will be generated. Once the registration number is generated, no changes will be allowed by the web application. Please make sure to review your
application carefully before submission.
Applications will be rejected if more than one application is submitted by the same applicant for the same post, NCERT said in the advertisement.
After submission of on-line form, a confirmation page (Application form) will open having the information entered by the applicant with her/his/others Unique Registration Number (URN). Applicants are required to take print-out of this page keep the same copy for producing the same printout of filled-in online application form whenever asked to do so by the NCERT.
Applicants are required to furnish correct/exact email ID, mobile number (active) for further
correspondence and alerts from time to time which should not be changed till the
finalization of the selection process.
NCERT has warned that off-line applications would be entertained in any case.
Disclaimer Statement: This content is authored by a 3rd party. The views expressed here are that of the respective authors/ entities and do not represent the views of Economic Times (ET). ET does not guarantee, vouch for or endorse any of its contents nor is responsible for them in any manner whatsoever. Please take all steps necessary to ascertain that any information and content provided is correct, updated, and verified. ET hereby disclaims any and all warranties, express or implied, relating to the report and any content therein.
…moreless
Related posts