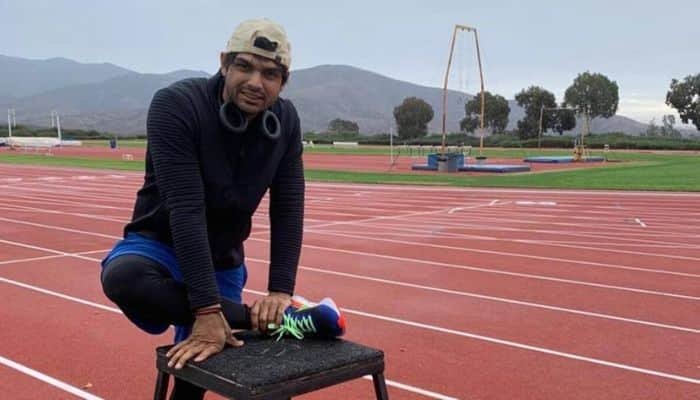 Neeraj Chopra To Train In Turkey For 61 Days Under TOPS Funding
ravik, 2 months ago
0
1 min

read
9
Neeraj Chopra, an Olympic gold medalist, has received approval from the Mission Olympic Cell (MOC) of the Sports Ministry (MYAS) to train at the Gloria Sports Arena in Turkey for a 61-day period. This is not the first time that Neeraj, who is funded by the Target Olympic Podium Scheme (TOPS), will be training at this facility, having trained there last year as well.
pic.twitter.com/OQAglpJK9u
— Rohit Yadav (@RohitJavelin) March 16, 2023
He will be joined by his coach and physiotherapist, and all expenses related to airfare, lodging, medical insurance, and local transportation will be covered by the TOPS funding, according to a media release on Monday.

In addition to approving Neeraj's training proposal, the MOC members also agreed to provide financial assistance for various other athletes. This included funding for Deaf Olympics gold medalist Diksha Dagar to procure golf equipment and hire a personal coach, fitness and nutrition trainer.

Financial assistance was also granted to badminton players Priyanshu Rajawat for their participation in Swiss Open, Spain Masters, and Orleans Masters, and to shuttler Sankar Muthusamy for their participation in Orlen Polish Open and Slovenia Yonex Open.
Related posts