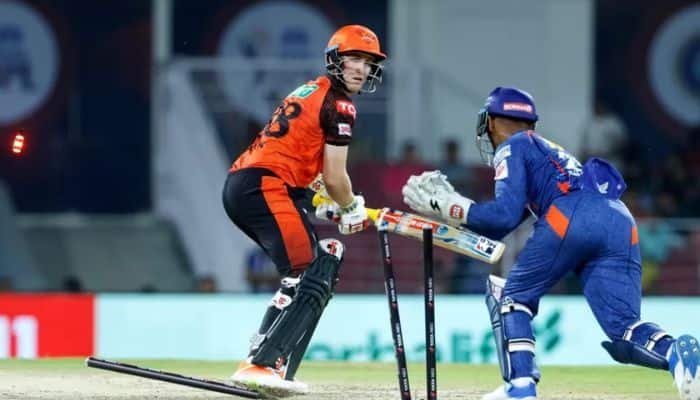 Sunrisers Hyderabad (SRH) made a significant call by dropping Harry Brook from their line-up for the must-win game against Rajasthan Royals (RR) at the Sawai Mansingh Stadium in Jaipur on Sunday (May 7). Brook had an unusual season as he was the first centurion of the season, scoring an excellent knock against Kolkata Knight Riders (KKR) at Eden Gardens. However, other than that game, Brook struggled, amassing just 63 runs in eight innings, with a low average of 7.88. He had an extended run as an opener and a middle-order batter.
Reacting to the news, Virender Sehwag recalled Brook's past comment after his century against KKR and criticized him for engaging with trolls. Sehwag advised Brook not to pay attention to trolls and to avoid reading comments on social media, which could affect his mindset.
"Why would you mess with trollers? Why should you even look at who are trolling you or criticising you or praising you? Your work is to come, work hard, perform and leave. If you want to put something on social media, then post it. After posting it don't look at the comments because that will definitely affect your mind. For that your need to be in your space – watch movies, listen to music, hangout with friends. Social media is not for watching anything, it is only a place for posting updates. Don't be afraid of them. And if you perform, even those you had trolled or criticised you, will now praise you," Sehwag told Cricbuzz.

Brook had received criticism from some "Indian fans" after his initial poor performance, and after his century, he stated that he was pleased to "shut them up."
Dropped Harry brook and chased a target of 217 runs. Liability for the team



Let's all gather and laugh at Harry brook ________________________________________________________________________________ pic.twitter.com/RkGQOI9UxW
— A_ (@Kohlifier) May 7, 2023
"I was putting pressure on myself a little bit after the first few games. You go on social media and people are calling you rubbish. You start to doubt yourself a little bit. I just went out there with an 'I don't care' mentality tonight and thankfully it came off. There are a lot of Indian fans out there who'll say 'well done' tonight. But they were slagging me off a few days ago. Glad I could shut them up, to be honest," Brook had said.
Related posts