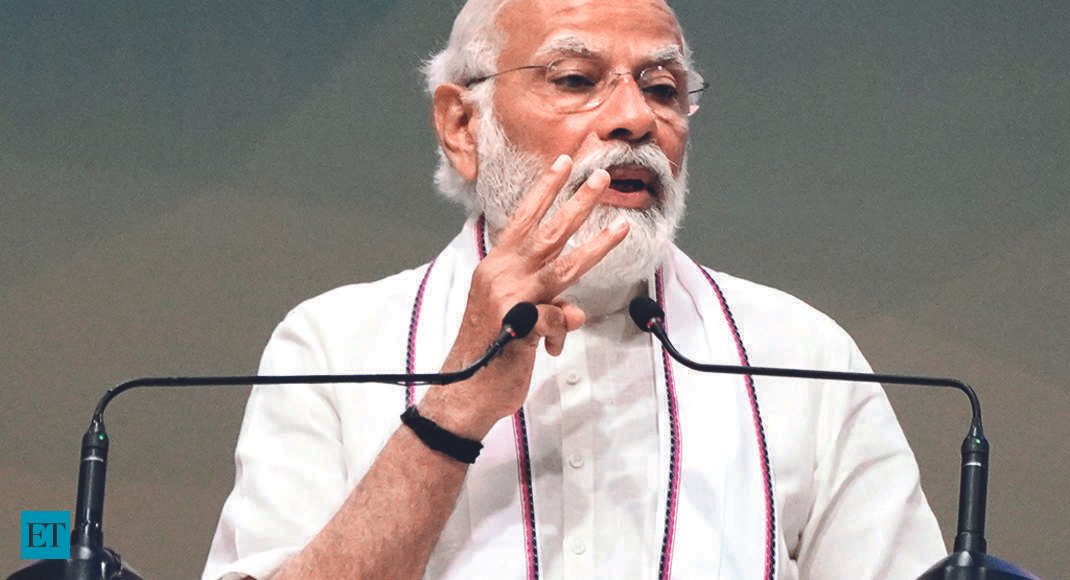 PM Modi: Students used to get bookish knowledge, NEP will change it
ravik, 3 weeks ago
0
2 min

read
1
Gandhinagar: The new National Education Policy is replacing the old irrelevant education system that restricted students to only bookish knowledge, said Prime Minister Narendra Modi in Gandhinagar on Friday. This new policy is based on practical understanding, he added.
Modi was addressing the Akhil Bhartiya Shiksha Sangh Adhiveshan which is the 29th Biennial Conference of the All India Primary Teacher' Federation.
Modi said even though India was ruled by the British for more than 200 years, the English language was limited to a handful of the population. He mentioned that primary teachers who learnt their trade in regional languages faced the brunt . However, he said the present regime transformed it by the introduction of learning in regional languages, thereby salvaging the jobs of teachers who prefer regional languages. "The government is giving emphasis to education in regional languages which will also improve the lives of teachers," he said.
Later, he laid the foundation stone and dedicated to the nation, projects worth around ₹4,400 crore in an event organised in Gandhinagar. Addressing the gathering, congratulated the beneficiaries. He said that for him nation building is an ongoing 'Maha Yagya'. He expressed satisfaction at the pace of development in Gujarat under the government formed after the recent election.
Claiming that the people have been experiencing unprecedented development in the last 9 years, he recalled a time when even basic facilities were rare for the citizens. "The country cannot transform its fate and become a developed nation by moving forward on the path of failed policies", he added. He said that the country is coming out of that despondency.
"For us, the development of the country is a conviction and a commitment", he said, underlining that the government is striving for the saturation of all government schemes. This approach by the government, Modi claimed, has put an end to corruption and discrimination.
"The true meaning of secularism is when there is no discrimination at all", he said adding that social justice occurs when the government works towards the benefit of everyone in the society.
He also touched upon women empowerment under Prime Minister Aawas Yojana and said that in the last 9 years, about 4 crore houses have been handed over to poor families. 70 percent of which are registered in the name of the women.
Speaking about the growing importance of the tier 2 and tier 3 cities in the economy, Modi said that these cities will add momentum to the economy over the next 25 years.
Related posts