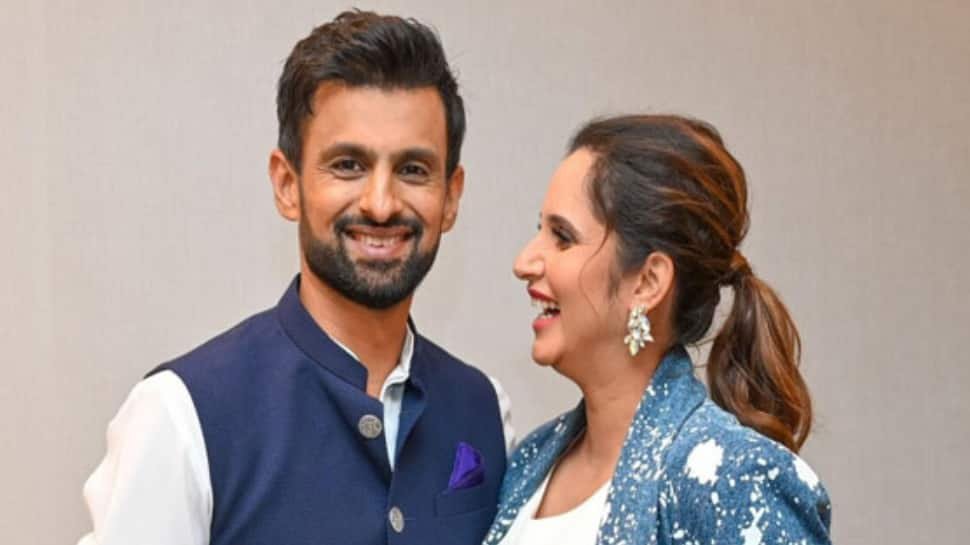 Shoaib Malik Breaks Silence On Divorce Rumours With Sania Mirza
ravik, 1 month ago
0
2 min

read
2
Pakistan's star cricketer Shoaib Malik has finally opened up on rumours about his divorce with wife Sania Mirza. Shoaib rubbished all the speculation which are going about him and Sania splitting up. He even urged the people creating the rumours to show him a couple from around the globe who doesn't have arguments.

The power couple got married back in 2013 and also have a son named Izhan Mirza-Malik. In December 2022, some fans speculated that things are not going well between Sania and Shoaib after some of the events hinted that there is some problem growing between the couple.

"When they [Sania and Izhan] went to perform Umrah I had commitments here and when I took a break and went to Dubai to spend time with Izhan, she [Sania] had commitments in IPL," told Malik on Geo News on the situation of missing his son's birthday while Sania and him were on a trip.

Fans were trying to connect the dots after Shoaib missed his son's birthday. The couple who are pretty active on social media even stopped posted pictures and messages for each other on the internet.
"Everybody needs to understand we belong to different countries and have our own commitments," he emphasised.

On not giving a statement earlier on this topic, Shoaib explained that they don't pay much attention on news about them.

"This is way neither I released a statement nor did she," he added.

Shoaib fell in love with the Indian tennis star Sania Mirza in 2010. The couple got married after dating for some time, to shock everyone. It was for the first time that two big celebrities from across the border decided to tie the knot.
Related posts