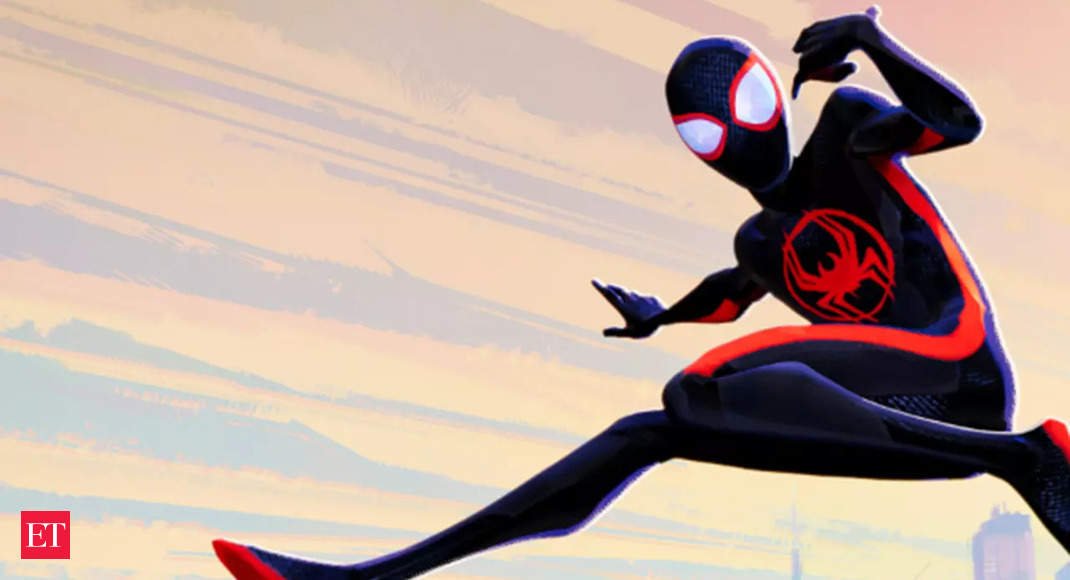 Spider-Man: Across the Spider-Verse on Netflix: Check release date and other details
ravik, 1 week ago
0
2 min

read
2
Synopsis
Spider-Man is coming once again to screens and soon on Netflix with the latest Sony-produced animated movie, "Spider-Man: Across the Spider-Verse", that serves as a direct sequel to "Across the Spider-Verse."
Spider-Man is once again hitting the big screen with the release of Sony Animation's much-anticipated release — "Spider-Man: Across the Spider-Verse". It comes as a direct sequel to the previously released animated Spider-Man movie – "Across the Spider-Verse."
It features vocal talents such as Shameik Moore, Brian Tyree Henry, Jake Johnson, Issa Rae, Oscar Isaac, Hailee Seinfeld as well as Luna Lauren Vélez.
The first movie – "Across the Spider-Verse" debuted on Netflix in the first window in the US and was available from June 2019 to December 2020.
In other regions, such as Canada, Israel, India, and other European countries — it continues to be available.
Now, Netflix is expected to stream the upcoming and latest – Spider-Man: Across the Spider-Verse, according to What's on Netflix report.
It further adds that Sony's Spider-Man animated movie will release on Netflix, after a minimum of 120 days, which is September 30, 2023.
Moreover, the report also adds that the regions like Canada or the United Kingdom might have to wait a little to watch "Spider-Man: Across the Spider-Verse" on Netflix. However, Netflix users in India might be able to stream it any sooner following the US release.
The upcoming Spider-Man animated movie is produced by Columbia Pictures, Sony Pictures Animation, and Marvel Entertainment, to name a few. It hits theatres on June 2, 2023.
FAQs
When did Spider-Man first appear in Marvel Comics?
It first appeared in Marvel Comics in August 1962.
When did Sony buy the rights to Spider-Man?
Sony acquired the rights to Spider-Man in 1999.
Disclaimer Statement: This content is authored by a 3rd party. The views expressed here are that of the respective authors/ entities and do not represent the views of Economic Times (ET). ET does not guarantee, vouch for or endorse any of its contents nor is responsible for them in any manner whatsoever. Please take all steps necessary to ascertain that any information and content provided is correct, updated, and verified. ET hereby disclaims any and all warranties, express or implied, relating to the report and any content therein.
…moreless
Related posts