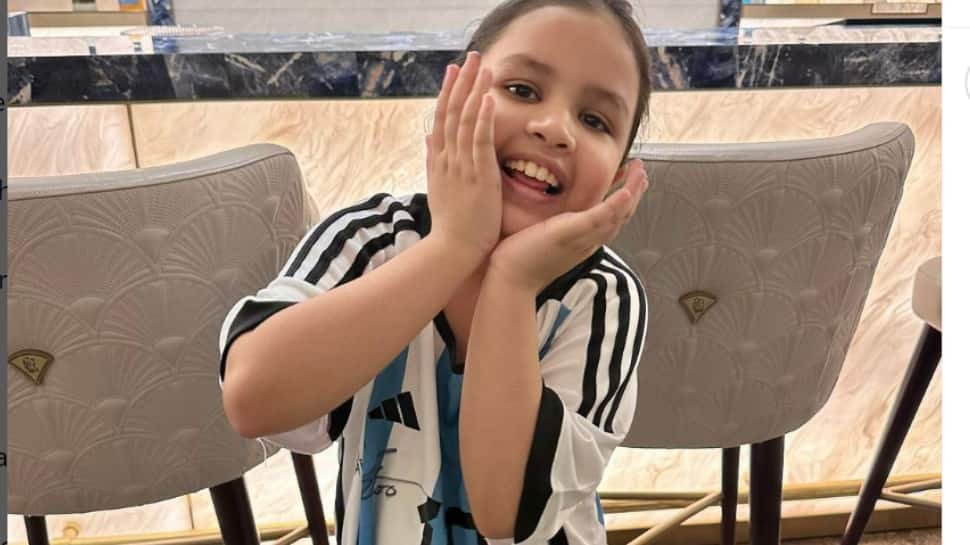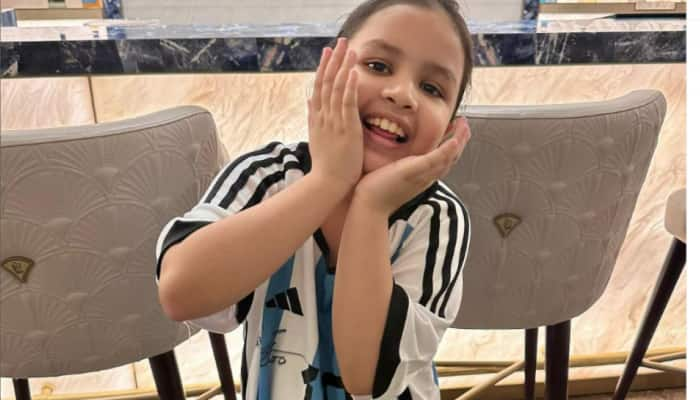 Ziva Dhoni. (Source: Twitter)
Like every Indian today, MS Dhoni's daughter Ziva also did not know any limit to her excitement and happiness. The reason was Indian Space Research Organisation (ISRO)'s ambitious Chandrayaan-3 mission finally getting completed. On the Wednesday evening, Chandrayaan-3 landed on the moon, making India only the fourth country in the world to make it happen. While little kids like Ziva might not know the intricacies of the project, they understand how huge this achievement is really.
MS Dhoni's wife Sakshi Singh Dhoni shared the video of Ziva cheering for India, ISRO and the group of scientists who were behind India's historic Lunar mission.
Watch Ziva celebrate India's landing on the moon below:
MS Dhoni daughter Ziva's reaction when Chandrayaan 3 landed on the moon. pic.twitter.com/PIrk9B8Mv9
— Mufaddal Vohra (@mufaddal_vohra) August 23, 2023
The likes of Sachin Tendulkar, Anil Kumble, Yuzvendra Chahal and Virender Sehwag too took to X (formerly Twitter) to congratulate ISRO on the huge achievement. Tendulkar even said that former ISRO chairman under whom the Chandrayaan 2 project was launched should he hailed for the achievement today along with the current head and other group of scientists. Not to forget, back in 2019, the module had crashed just moments before its soft landing on the moon. But the ISRO showed great patience, perseverance to come good, four years later.
The fact that this project took just Rs 660 crore is a testament to the genius and hard work of the Indian scientists. "Many congratulations to the #Chandrayaan3 team. You have made the nation proud Jai Hind!," tweeted Virat. Officials at India's space agency ISRO headquarters in Bengaluru broke into applause after the Vikram began its powered vertical descent towards its landing site. As the Vikram lander carrying the Pragyaan rover in its belly touched down on the lunar surface, it marked a giant leap in India's spacefaring journey providing a well-deserved finale to ISRO's long years of toil.
Prime Minister Narendra Modi on Wednesday dialled the ISRO chief S Somnath, congratulating him and his team on this historic feat. "Somnath Ji, your name is Somnath, which is associated with the moon, and therefore your family members will also be very happy today. Many many congratulations to you and your entire team from my side," PM Modi said in the telephone conversation.
Related posts