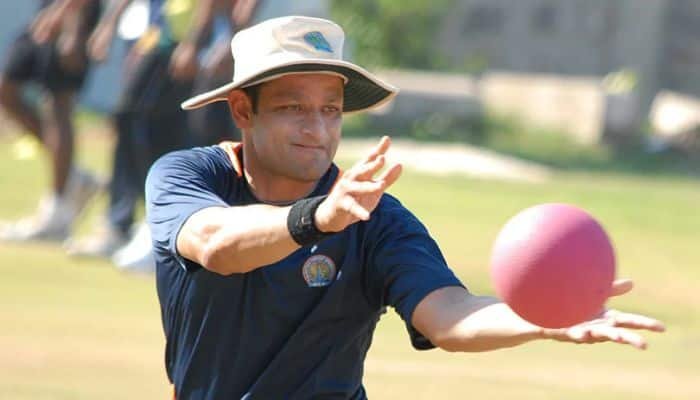 Hrishikesh Kanitkar, a name etched in the annals of Indian cricket history, is once again making headlines. This time, not for his exemplary boundary that sealed a famous victory over Pakistan in 1998, but for his role as a coach in the upcoming 19th Asian Games in Hangzhou, China. As former legendary batsman VVS Laxman and all-rounder Hrishikesh Kanitkar step into coaching roles for the Indian cricket team, the spotlight is firmly on Kanitkar's journey from a gutsy left-handed batsman to a coaching maestro.
23 years ago, in fading light in Dhaka, Hrishikesh Kanitkar hit a boundary with one ball to spare in a match that had India chase down 314 against Pakistan in a final, thanks to Sourav's 124 & Robin's 82.
Scored over 10,000 first class runs but will be remembered for that four! pic.twitter.com/FiZrK6jyi4
— Joy Bhattacharjya (@joybhattacharj) January 18, 2021
A Stellar Domestic Career
Kanitkar's cricketing journey began in the domestic arena, where he showcased his prowess as a left-handed batsman and right-arm off-break bowler. He made his first-class debut in the 1994-95 Ranji Trophy, catching the attention of selectors with his prolific run-scoring for the Maharashtra cricket team. Kanitkar's dedication to the sport led him to the Brentwood Cricket Club in Essex in 2006, where he thrived in English conditions, amassing over 1000 runs with an impressive average of 76.
His domestic cricket career reached its zenith when he captained the Rajasthan Ranji team to their maiden Ranji Trophy triumph in the 2010-11 season, a historic moment in Indian cricket. In December 2012, he achieved another milestone, becoming the 27th cricketer to play 100 Ranji Trophy matches. Kanitkar's unwavering commitment to domestic cricket earned him a place among the elite few with over 8000 runs in the Ranji Trophy, a testament to his batting prowess.
Brief Stint on the International Stage
While Kanitkar's domestic career was illustrious, his international career was relatively short-lived. He is best remembered for his match-winning boundary against Pakistan in the Independence Cup final in 1998 when India chased down a 300-plus target. Although he played a handful of ODIs and two Tests, he couldn't cement a permanent spot in the Indian team. His biggest opportunity came when he was flown to Australia as a replacement, but the formidable Australian side proved to be a tough challenge, and he couldn't make a lasting impact.
Coaching Odyssey
After bidding adieu to his playing career in 2015, Kanitkar ventured into coaching. His coaching journey had its share of ups and downs, including a stint as an assistant coach for the Kochi Tuskers Kerala and later as the head coach of the Goa cricket team for the 2015-16 Ranji Trophy season. However, it was with the Tamil Nadu cricket team that Kanitkar truly shone as a coach. Alongside Lakshmipati Balaji, he made significant contributions to the team's resurgence, earning praise for his role in transforming the team's fortunes.
Now, as he steps into the coaching staff of the Indian cricket team for the 19th Asian Games in Hangzhou, Hrishikesh Kanitkar brings a wealth of experience and expertise. Alongside VVS Laxman, Sairaj Bahutule, and Munish Bali, he aims to guide the Indian team to glory in this prestigious tournament.
Related posts