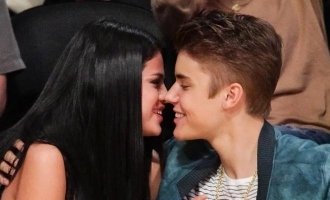 Selena Gomez Reveals Emotional Abuse in Relationship with Justin Bieber
ravik1910, 1 month ago
0
1 min

read
10
We have been hearing about the relationship between Selena Gomez and Justin Bieber. After their final split in 2018, they hardly spoke about each other again. In 2020, Selena opened up about her times with Justin while promoting her album "Rare," where she revealed that she went through an emotional abuse experience and also referred to the victim mentality as crucial to avoid.
The two began dating in 2011 and continued their on-off relationship until 2018. Justin had previously said that fights between him and Selena would at times push him over the edge when they were living apart. According to the LA Times, Selena said, "It's dangerous to stay in a victim mentality," confirming her feelings towards being abused by certain abusers but going on to say that she does not want to live with what happened between her and Justin.
Despite the claims, Justin never responded to Selena's allegations of emotional abuse. In her 2020 interview, Selena also urged that people support her and her work while being kind and respectful towards other women.
Their relationship hit rock bottom in 2016, with everything personal turning public. Cheating accusations led to heated exchanges, and Justin even deleted his Instagram account at the time. Since then, Selena has grown stronger, finding her way to move forward gracefully.
Related posts