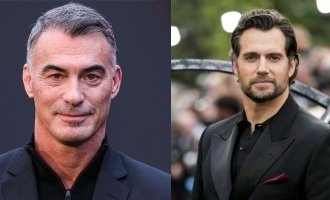 Highlander Reboot: Henry Cavill and Director Chad Stahelski Unleash Immortal Excitement
ravik1910, 4 weeks ago
0
2 min

read
10
Amidst his whirlwind of recent projects, the enigmatic Henry Cavill had seemingly drifted away from the realm of Highlander movie reboots. However, in a surprising twist, the Highlander resurrection is not only alive but thriving, as director Chad Stahelski—famous for his explosive work on the John Wick trilogy—revealed.
In a candid conversation on the Happy Sad Confused podcast, Stahelski didn't just spill the beans; he unveiled a treasure trove of excitement for fans of the timeless Highlander saga. He artfully acknowledged the immortal catchphrase, "there can only be one," underlining the need for a tightrope walk between heart-pounding suspense and soulful storytelling.
But that's not all. Stahelski, with the zeal of a treasure hunter, hinted at grand plans to expand the Highlander universe into a sprawling franchise. He promised to blend elements from the beloved TV shows and craft a tantalizing prequel—a stage-setter for "The Gathering," a climactic showdown where the last immortals vie for The Prize.
By plunging into The Gathering, Stahelski aims to breathe fresh, invigorating life into the Highlander epic, offering a novel lens through which fans can rediscover the cherished tale. His fervor for this ambitious project is palpable as he affectionately dubs the original Highlander film as "one of the best worst films ever."
As fisheye lenses and the iconic Queen soundtrack danced in his recollections, Stahelski's plans promise to infuse the Highlander reboot with a heady mix of nostalgia and innovation. With the dashing Henry Cavill leading the charge, this epic revival has all the makings of a cinematic journey that will enchant both devoted fans and a new generation, leaving an indelible mark on Highlander lore.
Related posts