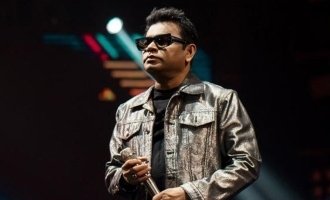 TN Government takes strict action in A.R. Rahman 'Marakkuma Nenjam' concert issue
ravik1910, 3 weeks ago
0
1 min

read
6
Oscar winning music composer A,R. Rahman's 'Marakkuma Nenjam' meant to give an unforgettable musical experience to Chennai people has turned out to be a controversial subject of debate. As reported by us earlier there was allegedly utter chaos in accomodating ticket buyers properly and fans reportedly went through a harrowing experience including a near stampede and sexual harassment.
While it is said that the Chennai based event organizers who were incompetent in handling the crowds, Rahman for his part also took the responsibilty on his shoulders and not only apologized but also offerred refunds wherever appropriate. He also pressed the government to construct proper infrastructure to nurture art and entertainment in the capital city.
The Tamil Nadu government fot its part has taken strict action by suspending two women IPS officers who were incharge of the area where the show was held in Pannaiyur, Chennai. According to the order Chennai Pallikarana Law and Order Commissioner Deepa Satyan and Chennai East Joint Law and Order Commissioner Disha Mittal have been placed on the waiting list.
This action is said to have been taken for not making advance security arrangements for A.R. Rahman's concert. Similarly after several police complaints action against the event organizers have also been initiated according to sources.
Related posts