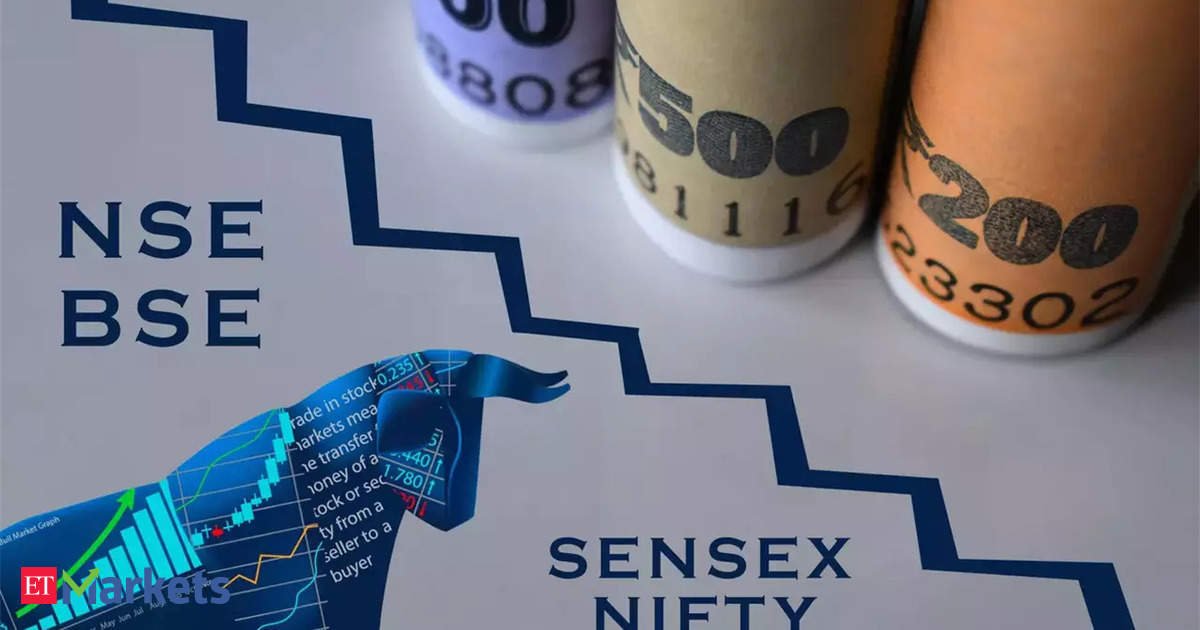 Indian equity indices opened higher for the second straight session on Thursday amid mixed global cues, led by L&T, HDFC Bank and Reliance Industries.
The S&P BSE Sensex was trading 145 points or 0.22% higher at 66,264. Nifty50 was trading at 19,755, up 39 points or 0.20% at around 9.16 a.m.
From the Sensex pack, L&T, Bharti Airtel, Axis Bank, and Tata Steel opened in the green, while Tech Mahindra, Asian Paints, Bajaj Finance, and IndusInd Bank opened in the red.
Among individual stocks, Dixon Technologies rose 2% after its arm Padget Electronics entered into an agreement with Xiaomi for making smartphones.
Sector-wise, Nifty Metal rose 0.81%, and Nifty Realty surged 0.43%. Whereas, FMCG, IT, and media sectors opened lower. In the broader market, Nifty Midcap100 gained 0.09%, and Smallcap100 advanced 0.62%.
Experts Take
"Even though the market is showing resilience, the undercurrent is weak. The dollar index at 106.59, the U.S. 10-year bond yield at 4.62% and Brent crude above $97 are strong headwinds that can pull the market down," said V K Vijayakumar, Chief Investment Strategist at Geojit Financial Services.
Investors have to be cautious at this stage. Profit booking in the mid-and small-cap stocks which have shot up on hope and aggressive buying would be a good strategy, Vijayakumar suggested.
Deepak Jasani, Head of Retail Research at HDFC securities, said, "Nifty could face resistance in the 19798-19849 band while 19637 could offer support in the near term."
Global Markets
Oil prices scaled one-year highs on Thursday, while world stocks eyed their longest losing streak in two years as worries deepened about persistently high interest rates, sending investors to shelter in the safety of a surging U.S. dollar.
MSCI's index of Asia-Pacific shares outside Japan was pinned near a 10-month low in early trade. Japan's Nikkei fell 1.9%, while Hong Kong's Hang Seng declined 1.2%.
In US, The S&P 500 inched up by less than 0.1% Wednesday after taking several U-turns through the day. The Dow Jones Industrial Average fell 68 points, and the Nasdaq composite rose 0.2%.
FIIs Remain Net Seller
FIIs sold Rs 354 crore of shares, while domestic investors bought Rs 386 crore of shares on Wednesday, provisional exchange data showed.

Oil Prices Rise
Oil prices rose in early Asian trade on Thursday after surging to the highest settlement in 2023 in the previous session as a steep drop in US crude stocks added to worries of tight global supplies.
Brent crude futures climbed 64 cents to $95 a barrel. US West Texas Intermediate crude futures (WTI) rose 99 cents to $94.67.
Currency Watch
The Indian rupee rose 1 paisa to $83.21 against the US dollar in early trade. The dollar index, which tracks the movement of the greenback against a basket of six major world currencies, surged 0.02% to 106.68 level.
(With inputs from agencies)
(Disclaimer: Recommendations, suggestions, views and opinions given by the experts are their own. These do not represent the views of Economic Times)

(What's moving Sensex and Nifty Track latest market news, stock tips and expert advice on ETMarkets. Also, ETMarkets.com is now on Telegram. For fastest news alerts on financial markets, investment strategies and stocks alerts, subscribe to our Telegram feeds.)
Download The Economic Times News App to get Daily Market Updates & Live Business News.
Top Trending Stocks: Sensex Today Live, SBI Share Price, Axis Bank Share Price, HDFC Bank Share Price, Infosys Share Price, Wipro Share Price, NTPC Share Price
Related posts