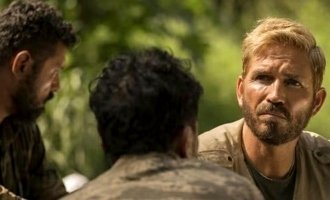 Box Office Surprise: 'Sound of Freedom' Overcomes Mission: Impossible
ravik1910, 1 month ago
0
2 min

read
13
As Barbenheimer and Mission: Impossible were garnering early buzz in July, an indie film quietly found success at the US box office. On July 4th during the weekend's heavy traffic, Sound of Freedom was a surprise hit from Hollywood with director Alejandro Monteverde. The movie follows a former Special agent for the U.S. Government as he sets out to rescue children abducted through sex trafficking in Columbia by investigating a leader of the ring who fled Mexico before being recaptured again.
With an estimated budget of $14.5 million, Sound of Freedom has enjoyed surprising success as it grossed more than $170 in the US alone. Several factors suggest its success. It boasts that its opening day achievement was that it recouped its budget by earning $14.2 million and positive word of mouth resulted in an additional increase from 2,850 screens to 3265 by the second weekend. The film even surpassed the USD 100 Million mark within 16 days of release alongside other biggies.
These 3 key components have helped in making Sound of Freedom successful. First, it has drawn back older generations of moviegoers, marking a return to cinemas post-pandemic. Secondly, it has been backed by political figures including former US President Donald Trump, who hosted a special screening. Lastly, the movie embraced a pay-it-forward marketing approach: get viewers to buy tickets for those who might not afford them.
However, the film had some unusual hurdles to clear. Reports surfaced of audiences being removed from theatres during screenings, fueling speculation by Hollywood of suppression. Even so, the captivating story and meaningful impact with audiences that Sound of Freedom has resonated with have contributed to its remarkable journey at the box office.
Related posts