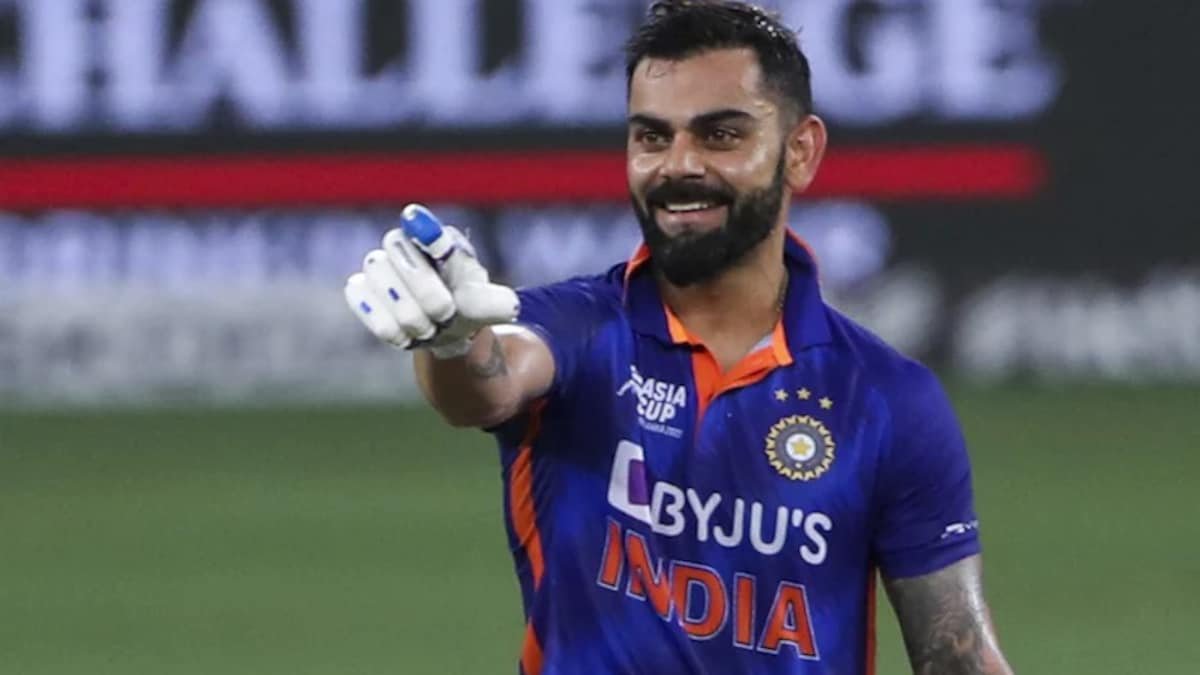 File photo of Virat Kohli© AFP
As India and Pakistan gear up for multiple showdowns over the next few months, the chatter around the two team's last face-off in the T20 World Cup 2022 gets more and more intense. It was Virat Kohli who single-handedly won the match for the team. His twin sixes against Haris Rauf at the fag end of the match earned him the crown of 'King' once again. Former Pakistan pacer Shoaib Akhtar knows Babar Azam's men would need to get the better of Kohli if they are to beat India. But, looking beyond the ODI World Cup, Akhtar doesn't feel Kohli should play white-ball cricket anymore.
Reliving the T20 World Cup 2022 showdown between India and Pakistan in Melbourne, Akhtar said that the match gave Kohli back his 'kingdom'.
"That match was all about Virat Kohli. The cricket Gods wanted to do it for him. He wasn't in the best of form, and was facing a lot of heat from you guys in India. The media was after him. It was God's way of telling him – this is your stage, come and become king again. If you see all that transpired – rain and a lot of it, 100,000 people, 1.3 billion Indians watching, 30 crore Pakistanis watching, the whole world in awe – the stage was set for Kohli. It was the greatest stage of all. When you add the two sixes he hit off Haris Rauf, that match gave him back his kingdom. I think it was all destined for him on that day at the MCG," Akhtar said on Backstage With Boria.
"While on Kohli, I don't think he should play more 50-overs matches after this World Cup. Also, if you see him in T20s, it takes a lot out of him. I think he should play for at least six more years and break the 100 hundreds record of Sachin Tendulkar. Kohli has it in him to break the record. He should focus on Test cricket after this World Cup, and break this record," the Rawalpindi Express further said.
After his exit as India's captain across formats, Kohli didn't have a fruitful spell with the bat. But, over the last year or so, he has truly shown the ability to perform at his best again. Akhtar doesn't see Kohli's captaincy saga in the negative light, but rather a liberating one.
Also, there was a lot of chat about him losing captaincy. I don't read much into it. I actually think it has freed him up. Why did he start playing? He started his cricket to be like Sachin Tendulkar. He has become like Sachin. Scored loads of runs. Now, he should just continue to score runs for his team and win India more and more games. Losing captaincy is actually good for him as a batter, because the pressure of captaincy cripples you.
Topics mentioned in this article
Related posts