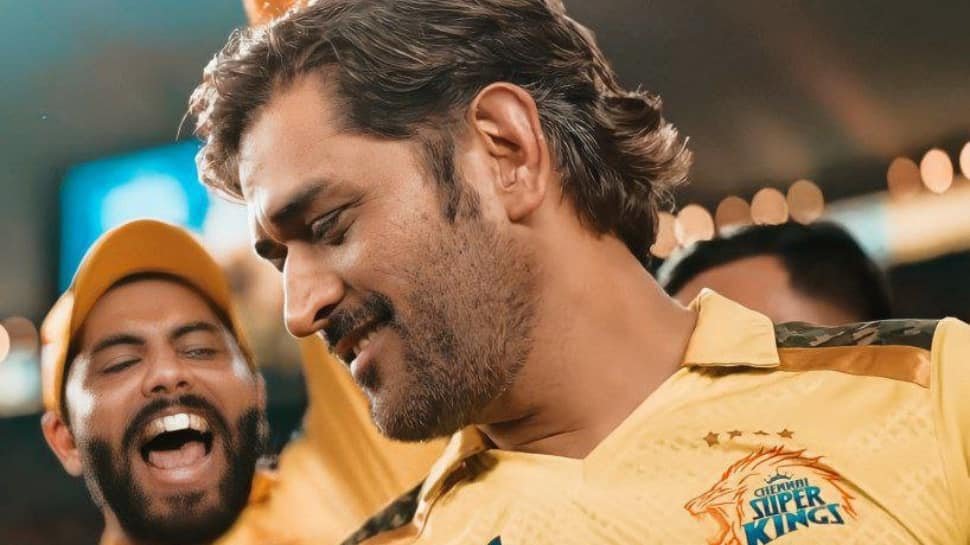 MS Dhoni is a man who does not use social media or phone too much like ordinary people or athletes of his level. However, nowadays due to the immense demand from his fans, the Chennai Super Kings captain tries his best to give his fans a glimpse of where is and what he is doing whether it's through his friend's accounts or wife Sakshi's, Dhoni is always seen doing something with a smile whether it is driving a tractor or a normal happy selfie with family and friends.
In the latest update, the former India captain clicked a selfie with his friends in which he can be seen wearing some stylish shades matching his heavy beard and long growing hair in the process. Fans were quick to react on his latest picture being circled around the internet post his knee surgery. (WATCH: MS Dhoni Reveals why He Became A FARMER Despite Earnings In Crores, His Answer Will Win Your Heart)
Checkout his latest picture here and fan reactions here:
Wow dhoni looks fitter than before
(@bijjuu11) August 19, 2023
A beautiful selfie by MS Dhoni. pic.twitter.com/hT7slpTtpi
Johns. (@CricCrazyJohns) August 19, 2023
Sixes on the field smiles in selfies—MS Dhoni's versatility shines through in every click!
Backchod Indian (@IndianBackchod) August 19, 2023
Latest Pic Of MS Dhoni. Seems Like Long Hairs Loading Again . pic.twitter.com/RhiUjvGD9d

Aufridi Chumtya (@ShuhidAufridi) August 19, 2023
Recently, Dhoni's wife Sakshi provided an update to his fans on his injury and the video is already creating a lot of buzz on social media. In the video, Sakshi was asked about how is MSD doing at the moment to which she replied, "He is recovering and doing well," with a thumbs-up gesture. She also told that he is currently in rehab.
These days, Dhoni enjoys driving his sizable collection of automobiles. He has previously been spotted driving one of his opulent vintage cars. Another video of Dhoni cycling through Ranchi became viral on Thursday, August 17. Dhoni was seen riding inside the house on a bike while wearing a helmet and a camouflage jacket, as captured on camera by a fan.
Related posts