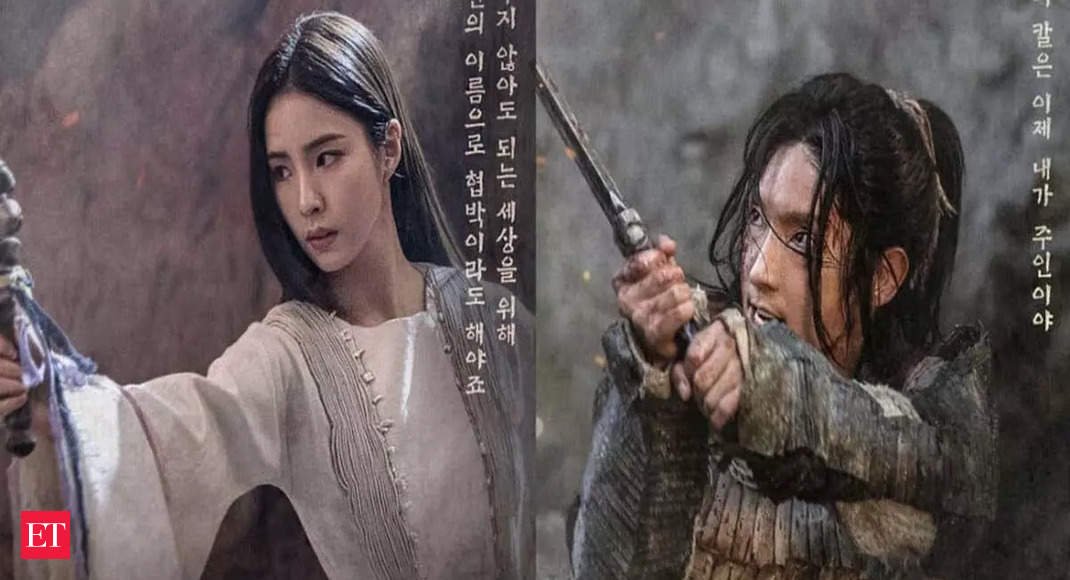 'Arthdal Chronicles: The Sword of Aramoon'
ravik1910, 1 month ago
0
2 min

read
12
Synopsis
Arthdal Chronicles 2 is all set to release. TvN has unveiled character posters for Shin Se Kyung and Lee Jun Ki, here is how they look.
Historical Drama "Arthdal Chronicles: The Sword of Aramoon" is back with its new season. New character posters for Shin Se Kyung and Lee Jun Ki from the most awaited drama are unveiled.
TvN released the posters this morning and fans just can't keep calm as they are thrilled to see Tanya played by Shin Se Kyung as a high priestess of Arthdal. Tanya was seen as low-level prophecy girl in the earlier season, however she gains a higher position achieving love and respect from the people to become a spiritual leader.
The drama revolves around 5 leaders and how they are managing after 8 years. The first episode of the most awaited drama, Arthdal Chronicles: The Sword of Aramoon' will be released on September 9 KST.
Lee Jun Ki on the other hand plays the role if Eun Som, who is the leader of the Ago Tribe.
The sword tells the tale of various other legends of the ancient land of Arth. Lee Jun Ki aka Eun Som is expected to give intense looks just like the poster in the middle of fierce battle.
FAQs
Q1. When is Arthdal Chronicles Season 2 releasing?
A1. Arthdal Chronicles is back with its season 2 which will be releasing on September 9- entitled Arthdal Chronicles: The Sword of Aramoon'.
Q2. How popular was Arthdal Chronicles' Season 1?
A2. Arthdal Chronicles Season 1 was a huge blockbuster. It was seen by many fans of Korean Dramas. However, it still needs to be recognized worldwide as people miss out on substance of the drama by giving more attention to the non- familiarity of the show's cast.
Disclaimer Statement: This content is authored by a 3rd party. The views expressed here are that of the respective authors/ entities and do not represent the views of Economic Times (ET). ET does not guarantee, vouch for or endorse any of its contents nor is responsible for them in any manner whatsoever. Please take all steps necessary to ascertain that any information and content provided is correct, updated, and verified. ET hereby disclaims any and all warranties, express or implied, relating to the report and any content therein.
Read More News on
…moreless
Related posts