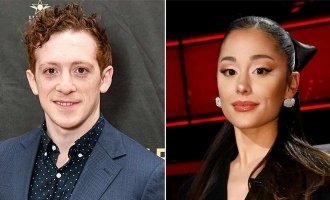 Ariana Grande and Ethan Slater: Navigating Love Amidst Public Scrutiny
ravik1910, 4 weeks ago
0
1 min

read
8
The relationship between Ariana Grande and Ethan Slater, which goes back to the expected set of the Wicked film, is long-standing, with them working hard at keeping it private in spite of public interest. Sources close to them reveal that they began cultivating a friendship before getting romantically involved.
Their romantic involvement began after both Grande and Slater parted company with their partners, Dalton Gomez and Lilly Jay, respectively. They did not go out until after their separations had been finalized, emphasizing mutual respect and honesty.
Grande and Slater work hard at maintaining a private and balanced relationship amidst the public glare. Slater especially focuses on co-parenting his infant son with Jay, whom they welcomed in August 2022.
In January this year, Grande was doing great alongside her husband, Dalton Gomez, whose marriage also had challenges caused by her long-distance filming for Wicked in London. Grande always spoke fondly of Gomez as her biggest fan through the marriage period.
A new screen adaptation of Wicked will feature Ariana Grande as Glinda and Ethan Slater as Boq in Jon M. Chu's rendition of the Broadway musical that just started shooting in the U.K., with a release set for 2024.
Related posts