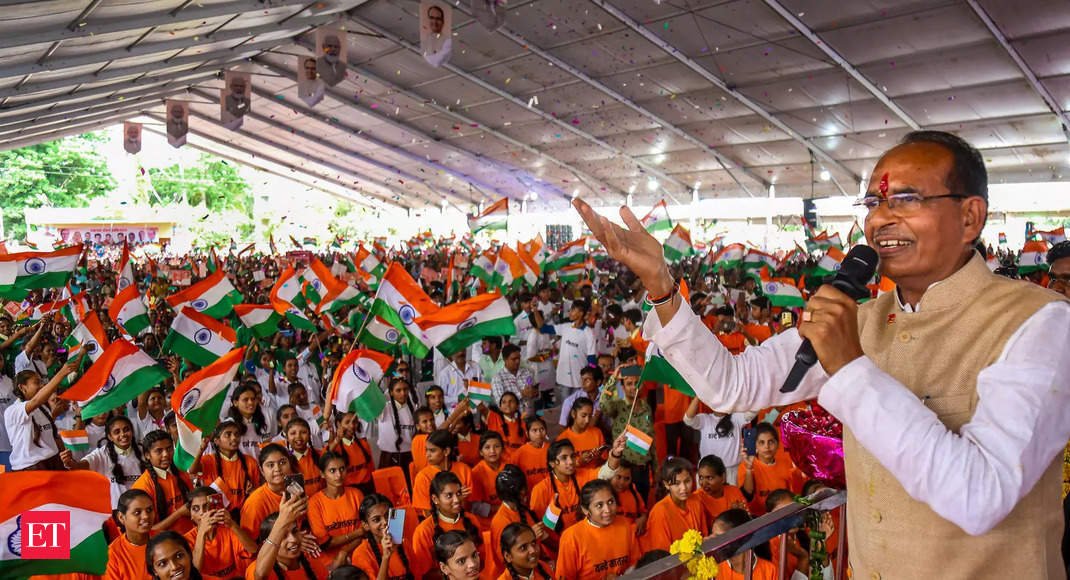 The BJP has reposed its faith in the top state leadership in the heartland states going for assembly elections. Union home minister Amit Shah, who is personally looking after the poll preparedness in Madhya Pradesh and Chhattisgarh, and is extensively campaigning in Rajasthan, has on different occasions, praised the state leadership of Shivraj Chouhan, Raman Singh and Vasundhara Raje.
The idea of collective leadership is not new for the BJP as the party has contested most of the assembly elections in the past few years with this approach, the last being the election in Karnataka. In these three states, the leaders are quite influential in terms of support base. Also, it would be the first time that the party is not asking for votes in their names.
On August 20, Shah released a report card of the BJP-led Madhya Pradesh government in Bhopal. Shah stressed that during the BJP rule, the state has become developed shunning the tag of BIMARU states. Shah gave credit to the leadership of chief minister Shivraj Singh Chouhan for the state's development. However, on the question of who the CM face would be, Shah said Shivraj Chouhan is the CM and this is something which would be decided by the party.
Madhya Pradesh BJP campaign committee convenor Narendra Singh Tomar also on different occasions expressed that there will be a collective leadership of the party and the CM's post will be decided by the party leadership.
The BJP is keeping Chouhan at the centre of the party campaign while other leaders are also getting prominence during the party programmes with different roles assigned to them. Amit Shah on Saturday released a chargesheet on the Bhupesh Baghel-led Congress government in Chhattisgarh and praised the leadership of Raman Singh in the state.
Related posts