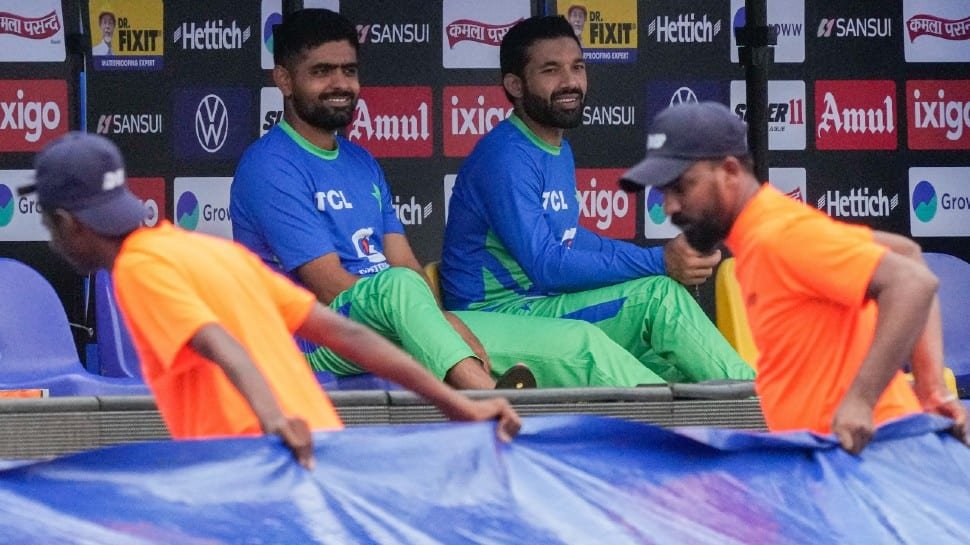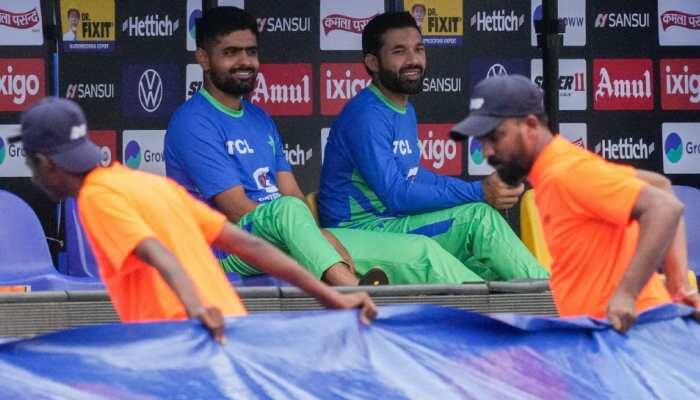 Pakistan captain Babar Azam with Mohammad Rizwan in Colombo. (Photo: AP)
Team India have become the first side to book their berth in the Asia Cup 2023 Final with their 41-run win over Sri Lanka in their second Super 4 match at the R. Premadasa Stadium in Colombo on Tuesday. Rohit Sharma's side had earlier thrashed Pakistan by 228 runs in a rain-hit Super 4 clash which ended on the 'Reserve Day' on Monday.
With 2 wins in 2 matches in the Super 4 stage, Team India now have 4 points and net run-rate of 2.690 and have booked their place in the Asia Cup 2023 Final which will take place on Sunday (September 17). After India's win over Sri Lanka, Bangladesh are out of the race of qualification for the Final and need a miracle with 2 losses from 2 matches and a NRR of -0.749.
Check Asia Cup 2023 Super 4 Points after India's win over Sri Lanka HERE…
Sri Lanka are still currently in second place with 2 points from 2 matches with NRR of -0.200 while Babar Azam's Pakistan are in third place with 2 points as well but a NRR of -1.892. Sri Lanka and Pakistan will face each other in the fifth match of the Super 4 stage and the winner of the contest will book a place in the final with India.
Here are the Asia Cup 2023 Final Qualification scenario for Sri Lanka and Pakistan…
Sri Lanka – Points: 2; Net run rate: – 0.200; Matches remaining: Pakistan (Thursday)
The equation is simple for Sri Lanka, win against Pakistan and book their place in a second-successive Asia Cup final. However, if the match of Thursday is washed out due to rain, Sri Lanka will be progressing to the final on account of their superior net run-rate.
Pakistan – Points: 2; Net run rate: – 1.892; Matches remaining: Sri Lanka (Thursday)
For Pakistan also, the situation is same as Sri Lanka. The Super 4 match on Thursday between Sri Lanka and Pakistan is a virtual semifinal for Babar Azam's side. A win will ensure a Final berth while a loss in their final Super 4 match will send the flying home.
If the SL vs Pakistan Super 4 match is washed out due to rain, hosts Pakistan will be flying back home due to their poor net run-rate after their massive loss to India on Monday.
Related posts