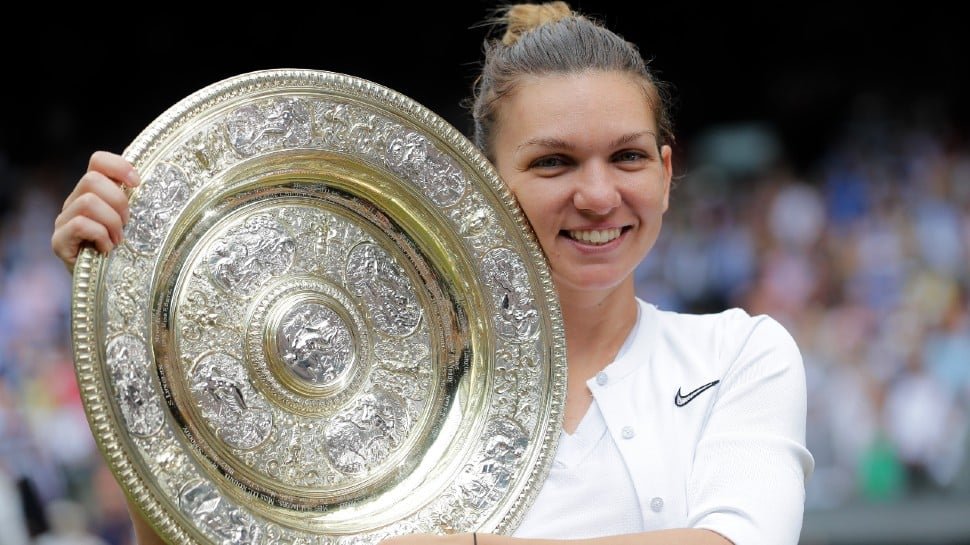 Former No. 1 Tennis Player Simona Halep Gets Four-Year Ban In Doping Case
ravik1910, 3 weeks ago
0
3 min

read
6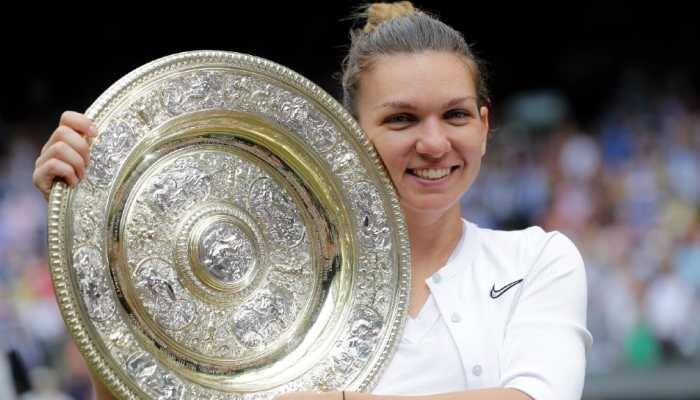 Simona Halep. (Photo: AP)
London: Two-time Grand Slam champion Simona Halep has been suspended from professional tennis for four years for doping violations, the International Tennis Integrity Agency said on Tuesday. The 31-year-old Romanian 'committed intentional anti-doping rule violations' by failing a drug test during the US Open 2022 and for irregularities in her Athlete Biological Passport, the ITIA said. Halep, who plans to appeal the ruling, had been provisionally suspended since October 2022. The four-year ban will run to Oct. 6, 2026.
Halep reached No. 1 in the WTA rankings in 2017. She won Wimbledon in 2019, beating 23-time major champion Serena Williams in the final, a year after winning the French Open. Halep, who had blamed contaminated nutritional supplements, plans to appeal to the Court of Arbitration for Sport.
"I am continuing to train and do everything in my power to clear my name of these false allegations and return to the court," Halep said in a statement.
My fight continues. pic.twitter.com/kx5uzrLWCz
— Simona Halep (@Simona_Halep) September 12, 2023
She said she also will 'pursue all legal remedies against the supplement company in question'. The ITIA's tribunal heard from Halep and her expert scientific witnesses but concluded that the player committed both offenses.
"The tribunal accepted Halep's argument that they had taken a contaminated supplement, but determined the volume the player ingested could not have resulted in the concentration of Roxadustat found in the positive sample," the ITIA said.
Roxadustat, according to the European Union's medicines agency, stimulates the body to produce more of the natural hormone erythropoietin, or EPO, which has long been a doping product favored by cyclists and distance runners. Halep's biological passport profile had been examined by an expert panel. Such passports provide a baseline reading of substances in an athlete's body and are considered a way to help chart doping.
The tribunal reported that 'likely doping' was the explanation for the irregularities in Halep's profile. Halep is the most prominent tennis player to receive a ban since five-time Grand Slam champion Maria Sharapova tested positive for a newly banned substance at the 2016 Australian Open. Sharapova appealed her two-year suspension to CAS, which reduced the penalty, ruling she bore 'less than significant fault' in the case and could not 'be considered to be an intentional doper'.
In a statement on Tuesday, the WTA said it is "of the utmost importance for players to be aware of the Tennis Anti-Doping Program rules and to follow them. … The WTA will support the decisions reached through the process and will continue to follow this closely."
Halep, who will be 35 when her suspension ends, said she had adjusted her nutritional supplements ahead of the 2022 hardcourt season. "I take the rules that govern our sport very seriously and take pride in the fact I have never knowingly or intentionally used any prohibited substance," she said in her statement. "I refused to accept their decision of a four-year ban."
Halep had considered retiring earlier in 2022 after a series of injuries, but then said she felt rejuvenated after teaming up with coach Patrick Mouratoglou, who used to work with Williams. Mouratoglou said the ITIA has been " totally unfair to Simona and it is totally unacceptable." The system, he added, is "destroying careers of innocent players."
Williams was seeking her eighth Wimbledon title when she lost 6-2, 6-2 to Halep at the All England Club in 2019. Without context and hours after Halep's ban was announced, the American posted on X, formerly known as Twitter: "8 is a better number."
Related posts