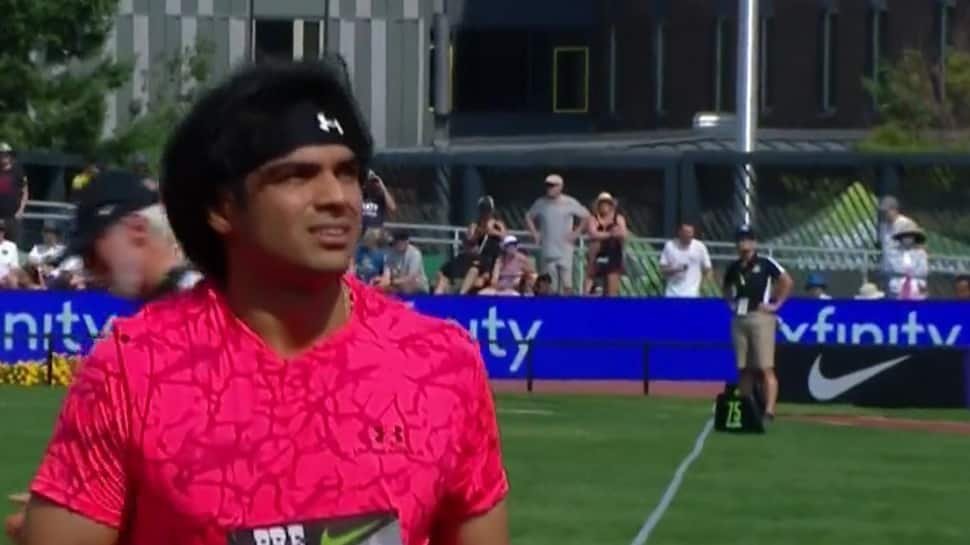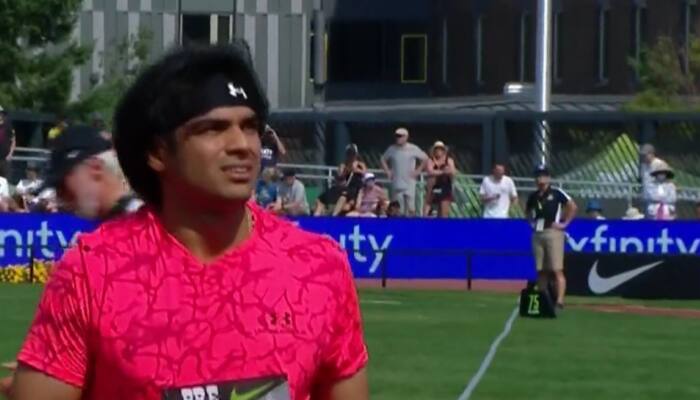 Neeraj Chopra. (Source: Twitter)
Neeraj Chopra failed to defend his Wanda Diamond League title on Saturday, coming second to winner Jakub Vadlejch in Eugene. In what were tough conditions for javelin throwers, Neeraj's best effort was of 83.80m, which he achieved in the second attempt. He did not finish far behind Vadlejch, who won the title with a throw of 84.24m in his last attempt.
Neeraj started the final with a No Mark throw. In the second attempt, he threw 83.80m. In his third attempt, Neeraj registered a throw of 81.37m. The fourth throw was a foul. In the fifth throw, his distance was reduced to 80.74m. The final throw was juts slighly better at 89.90m.
Finland's Oliver Helander finished third behind Neeraj with the best throw of 83.67m. Former world champion Anderson Peters finished sixth (73.90m) while Curtis Thompson came fifth (77.01m). Andrian Mardare came fourth with a throw of 80.22m.
Watch Neeraj Chopra's throw that helped him win silver at Diamond Legaue final:
Well played, champ! __#NeerajChopra hits an 83.80 meter throw and yet misses _ by a whisker!#JioCinema #Sports18 #DiamondLeague pic.twitter.com/vOEGqHEzFn

— JioCinema (@JioCinema) September 16, 2023
Neeraj should be a little disappointed by not being able to defend his title. However, it is also true that, he has played non-stop matches in the last 20 days. He played three back-to-back matches in World Championships and then in Diamond Legaue last month. He travelled a lot too and trained. The conditions in Eugene also must have played a big role. The Asian Games 2023 begin soon and Neeraj is one of the biggest contenders to bag a gold medal for India. The Asian Games must also be playing on his mind as he aims to keep his body injury-free and fresh for the mega event.
Neeraj would now bee flying to Hangzhou from Eugene to take part in Asian Games. He is the reigning Asian Games champion in Men's Javelin, having won the gold medal in Jakarta. His biggest competition in the Asian Games will be Pakistan's Arshad Nadeem, who won the historic silver medal for his country at the World Athletics Championships. Nadeem has already thrown more than 90m to join the exclusive club. Neeraj has not yet thrown a 90m yet and would be looking to do it in Hangzhou but his main focus will be to retain the gold medal at Asiad.
Related posts