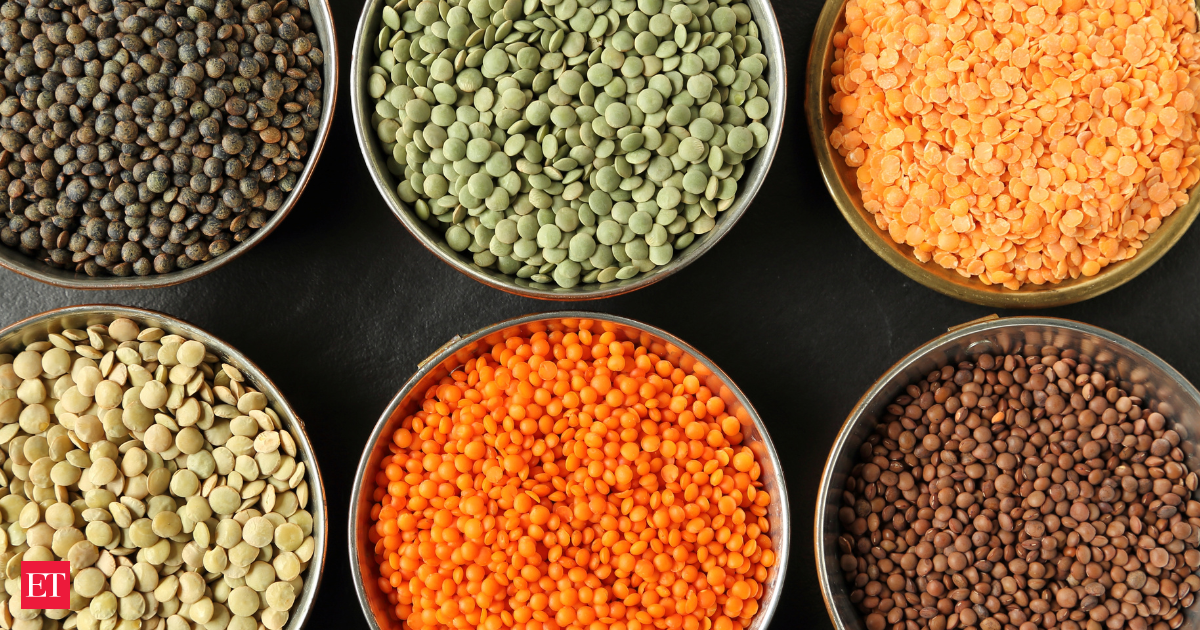 Indian government continues to purchase Canada lentils for buffer stock
ravik1910, 2 months ago
0
2 min

read
20
New Delhi: The Indian government is continuing its purchases of lentils from Canada despite the worsening of diplomatic ties between the two nations as New Delhi seeks to build buffer stocks to arrest the high price of pulses, said people familiar with the matter.
The two central government agencies – National Cooperative Consumers' Federation of India Ltd (NCCF) and National Agricultural Cooperative Marketing Federation of India (NAFED) – have recently issued tenders to procure red lentils (masoor whole) from the local market as well as through imports to stabilise prices.
"The two agencies have floated tenders for domestic as well as imported lentils. They have, however, not mentioned any restriction on the country of origin," one of the persons cited above said, adding lentils that will be procured have to comply with specifications of the Food Safety and Standards Authority of India (FSSAI).
The two agencies, together, began issuing tenders four times every week to procure lentils earlier this month.
Erratic monsoons this year in key growing states have caused a drop in acreage, leading to a rally in prices of the protein-rich staple.
« Back to recommendation stories
I don't want to see these stories because
SUBMIT
Tensions between New Delhi and Ottawa arose after Canadian prime minister Justin Trudeau said his government was investigating "credible allegations" about the potential involvement of Indian government agents in the murder of Khalistani separatist leader Hardeep Singh Nijjar in British Columbia in June.
While India's foreign ministry called the allegations "absurd", it also suspended visa services for Canadians till further notice.
This sparked fear of trade disruption between the countries and the availability of lentils in the domestic market as India is one of the top importers of Canadian lentils.
Even though neither of the countries have placed any restriction on trade, India's imports of lentils have slowed since the tensions began, said a senior executive at a large importer of pulses.
"New enquiries or contracts are not being signed," the executive said.
Canada was the biggest supplier of lentils to India in the last financial year. However, the South Asian nation has since then diversified its imports of the pulse.
India has been importing a large amount of lentils from Australia and has also started offering full customs duty exemption on imports of lentils from the US.
Related posts