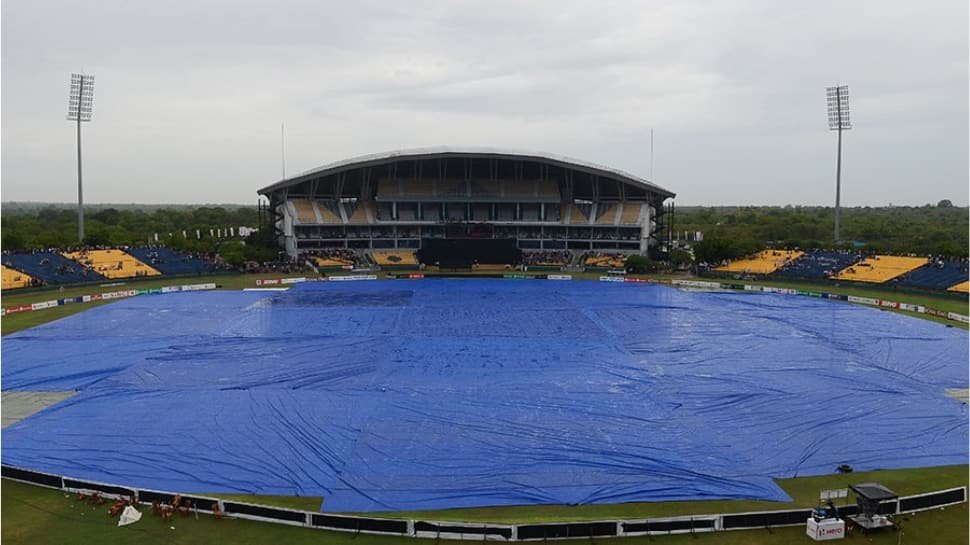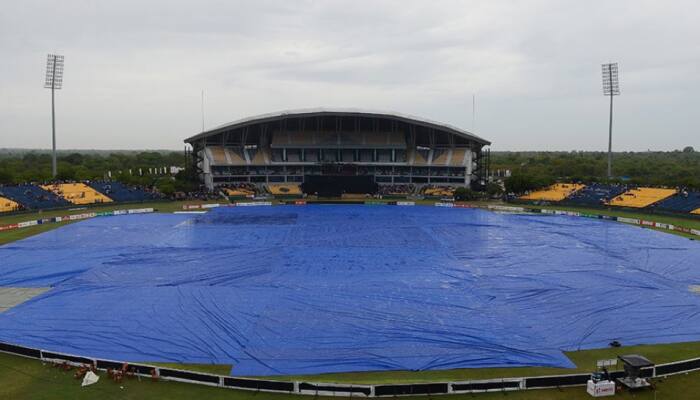 R Premadas stadium in Colombo. (Source: Twitter)
The hugely-awaited India vs Pakistan clash is here again in Asia Cup 2023. The battle will be between arch-rivals and also the two top teams in the tournament. India will aim to kickstart their Super 4 stage with a bang. Pakistan already did so by beating Bangladesh by 7 wickets and more than 10 overs in their hand, a two days ago in Lahore. The match will take place at R Premadasa stadium in Colombo on September 10 from 3 pm IST.
However, the weather in Colombo has not been suitable for a game of cricket for the last one week or so. Even on September 10, there is a heavy rain prediction in the Sri Lankan city. The videos of flooded streets and roads in Colombo had gone viral ahead of the Super 4 clash. There were initial reports that the Jay Shah-led Asian Cricket Council (ACC) was going to shift the venue from Colombo to Hambantota but that decision was not taken eventually, maybe because of logistical reasons. Moving a match, at a short notice, is one hell of a task for the organisers.
Team India did an optional training session in Colombo at the indoor nets. KL Rahul, Shreyas Iyer, Hardik Pandya and Shubman Gill took part in the nets as seniors Rohit Sharma, Virat Kohli gave it a miss as this was an optional nets. The very fact that India trained in the indoor nets means that it was raining even on Thursday. It is continuing to rain even on Friday, September 8. The weather is not changing, as per prediction, for the next three days.
Weather Update from Colombo
As per various weather checking apps, rain is to fall heavily in Colombo from September 8 to 10. Precipitation chance is 90 to 100 percent on all these days. No to forget, all the remaining Super 4 clashes are to take place in Colombo only till September 15. That means there is a big chance of all these game getting washed out in rain.
_Colombo Weather Update | Its 7AM local time, clouds are on with showers. #AsiaCup #IndiaAfraidOfPakistan pic.twitter.com/GeuhVBGcUJ— Abubakar Bin Tallat (@AbubakarAbbasii) September 8, 2023
What happens if all matches are washed out?
If all the remaining Super 4 contests of Asia Cup 2023 get washed out, the one team that will get the automatic qualification to the final will be Pakistan because they are at the top of the Super 4 points table. Pakistan had beaten Bangladesh in the first match of the second round in Lahore. How the other finalist be decided is not clear yet? Maybe the NRR of the group stage will be taken into account. If that is the case then India, with the best NRR, will go through and we might get to see another India vs Pakistan match.
Related posts