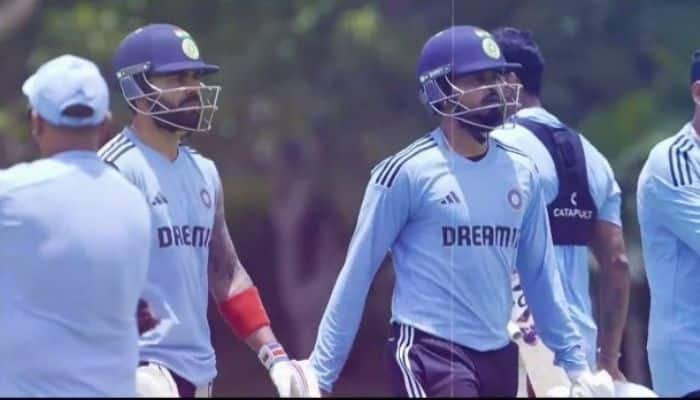 As the countdown to the Asia Cup 2023 continues, Team India's rigorous training camp at the National Cricket Academy (NCA) in Alur, Bengaluru, is in full swing. Day 3 marked a pivotal moment in their preparations as they took a break from outdoor practice and underwent Dexa scans. In this article, we delve into the highlights of Day 3 while providing context from the preceding days, shedding light on the team's journey to glory.
Virat Kohli and Ravindra Jadeja batting together in the practice session. pic.twitter.com/MfAta34EEQ
— Mufaddal Vohra (@mufaddal_vohra) August 27, 2023
Day 3: A Different Kind of Test
After two demanding days of practice sessions, Day 3 saw Rohit Sharma and his teammates getting a respite from intense outdoor training. However, it wasn't a day off in the true sense; instead, the players gathered for crucial team meetings at the KSCA grounds within the NCA. Additionally, they underwent Dexa scans, a scientific method used to assess bone mineral density and body composition. This scan offers invaluable insights for physios to tailor specific diets and training regimens for the players, emphasizing the meticulous preparation India is undertaking.
Day 2: Sharpening Cricketing Skills
On the second day of the camp, the spotlight was on cricketing skills and team dynamics. The intensity was palpable as Rohit Sharma showcased his mastery against left-arm pacers during the practice session. His impeccable timing and footwork against this particular bowling style caught everyone's attention. This form augurs well for India, as they will face quality left-arm pacers in the Asia Cup 2023.
Recap of Day 1: Foundations Laid
Day 1 emphasized fitness assessments and indoor sessions, highlighting the importance of player readiness. While KL Rahul's injury and the absence of key players raised concerns, Shreyas Iyer's triumphant return boosted team morale, offering solutions to the number 4 position conundrum.
Countdown to Asia Cup and Beyond: With the Asia Cup imminent, India is gearing up for a high-stakes clash with Pakistan, followed by a series against Australia and warm-up matches against England and Netherlands. The team's commitment, under the vigilant eye of coach Rahul Dravid and his support staff, is evident in their quest for success not only in the Asia Cup but also in the forthcoming World Cup 2023.
Team India's journey to the Asia Cup 2023 is marked by dedication, meticulous planning, and a strong focus on preparation. As each day unfolds at the NCA, the team inches closer to the ultimate goal of shining on the cricketing stage once again. The Dexa scans on Day 3 signify the team's commitment to leaving no stone unturned in their pursuit of glory. Stay tuned for more updates as this thrilling cricketing saga continues.
Related posts